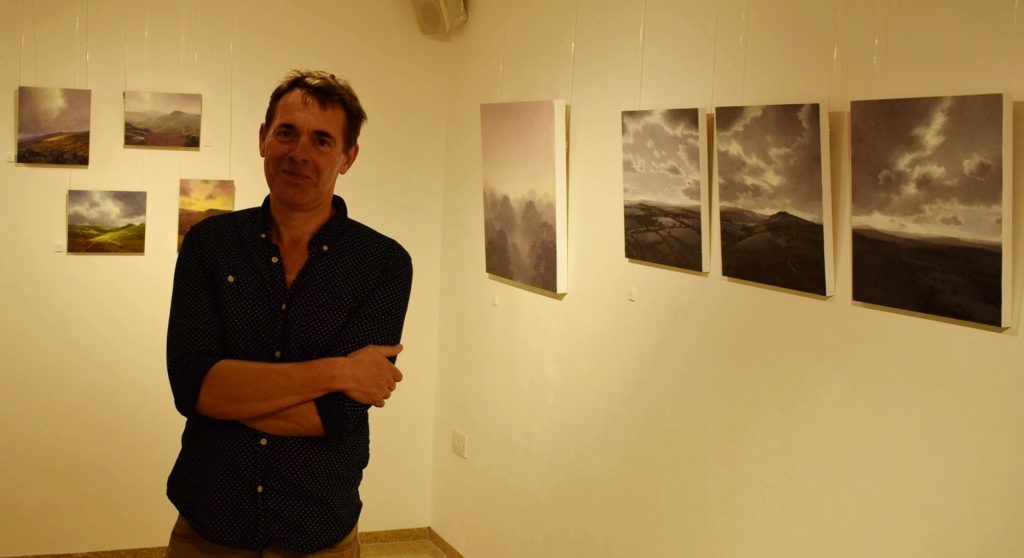 Award winning man of Kent, artist Ric W. Horner is one of the county's leading landscape painters whose professional career spans more than 25 years. His work focuses on the elemental qualities of open space, the energy of weather and the expressive qualities of light.
"…His mastery of sky, light and colour is breath taking!"

"Wow! My kind of art. Love it!! Xx"

"After seeing his work for the first time it completely changed the way I saw colour in nature, but especially the sky and dark clouds. The one I own is a favourite with everyone and it's a great pleasure to share Ric's talent with the world. "
Ric is currently preparing for a solo exhibition on the subject of Whitstable seascapes throughout the seasons. About 15 pieces are currently available. For interest in his work and a studio visit get in touch at tel: +44-07835294317 or email him at: enquiries@richorner.com. Prices range from £ 450 – £ 2000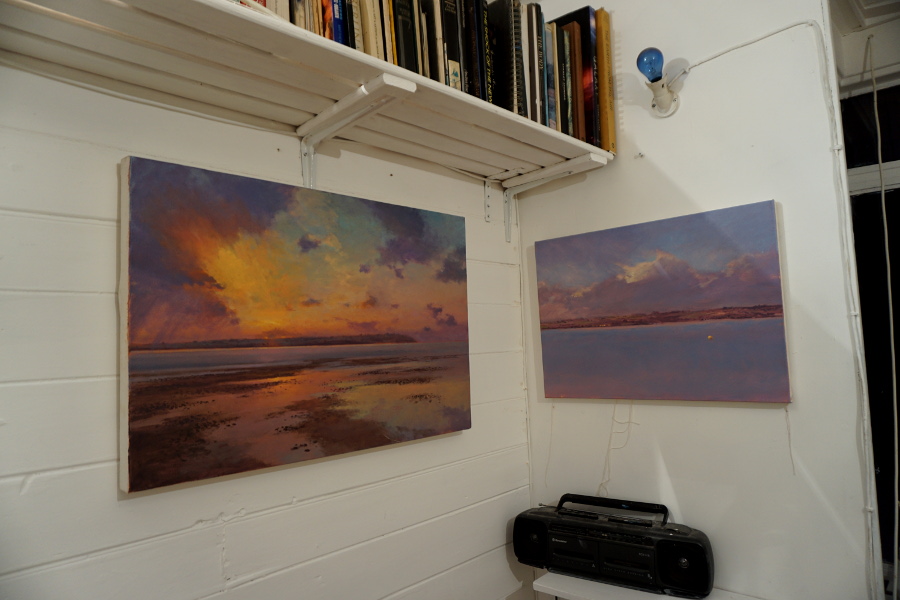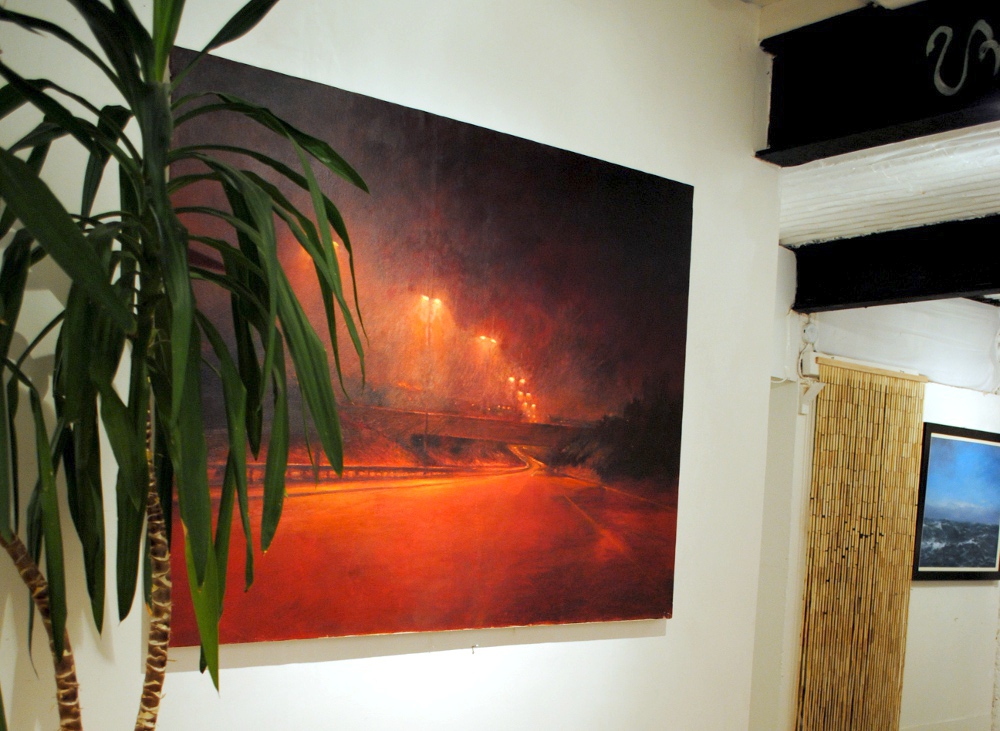 A229 by night, 114 x 90cm (45″ x 36″), oil on canvas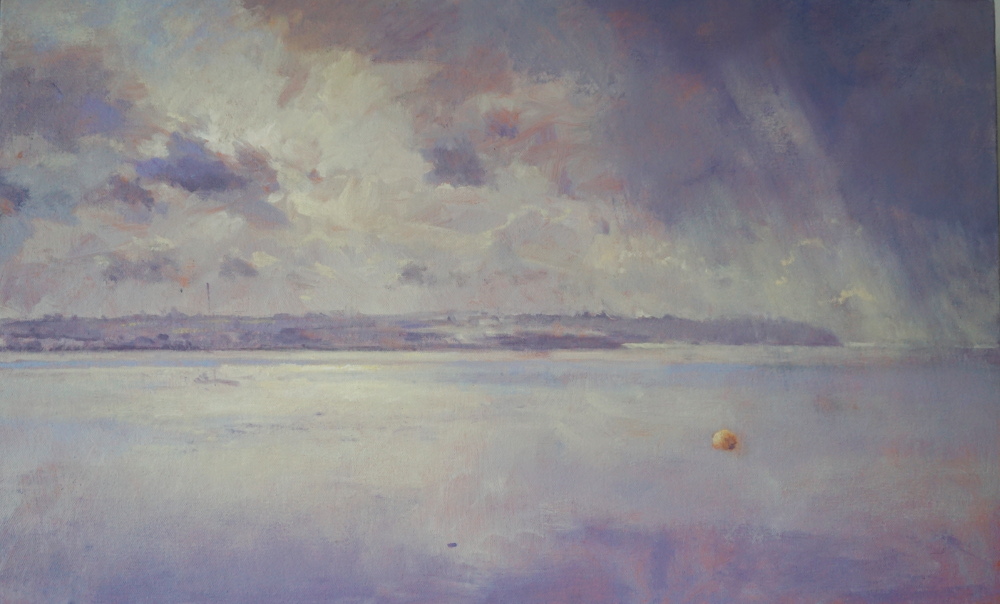 The large sunset below (1360mm x 1160mm) is currently at the Lilford Gallery in Palace Street Canterbury, Kent.  http://www.lilfordgallery.com. It is called Equinox.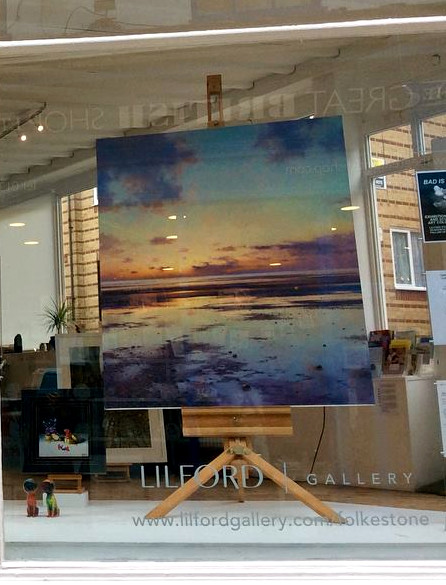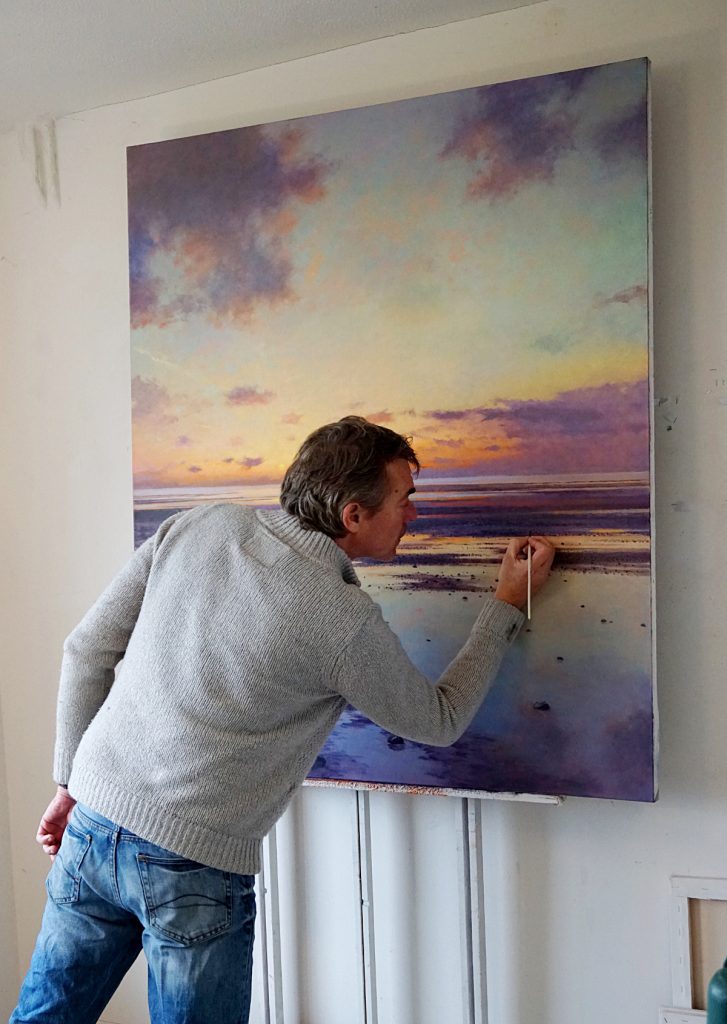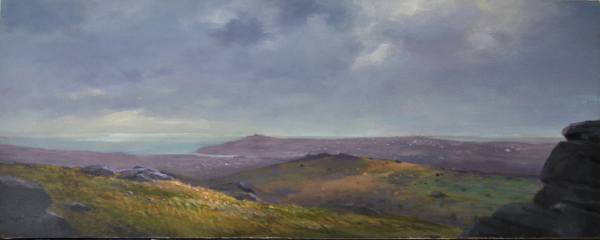 Towards Teignmouth,  29 x 73cm  (28″ x 11″), oil on wood panel

Dartmoor- Theatre of Light, 42 x 43cm each (approx. 126 x 43cm in total) = 50″ x 17″, oil on wood panel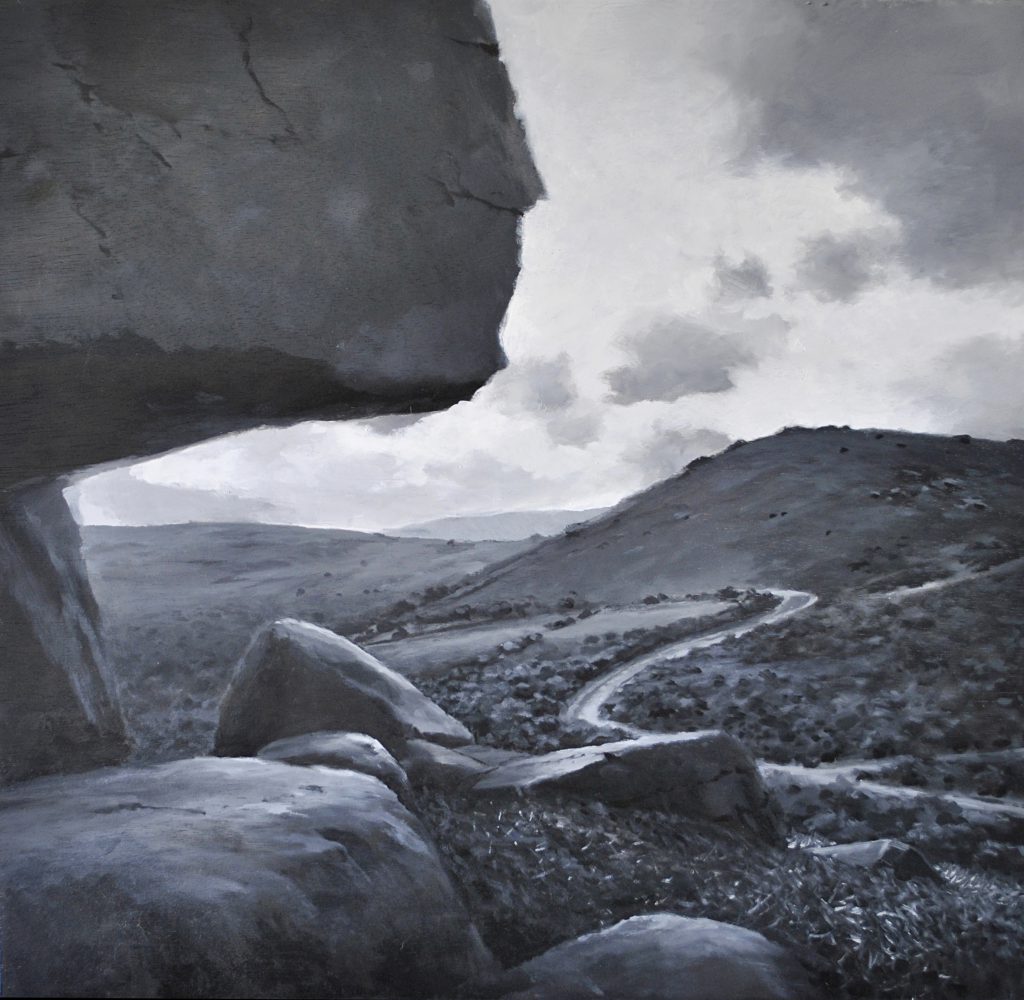 Hard Shelter, 70 x 71cm (28″ x 27″), oil on wood panel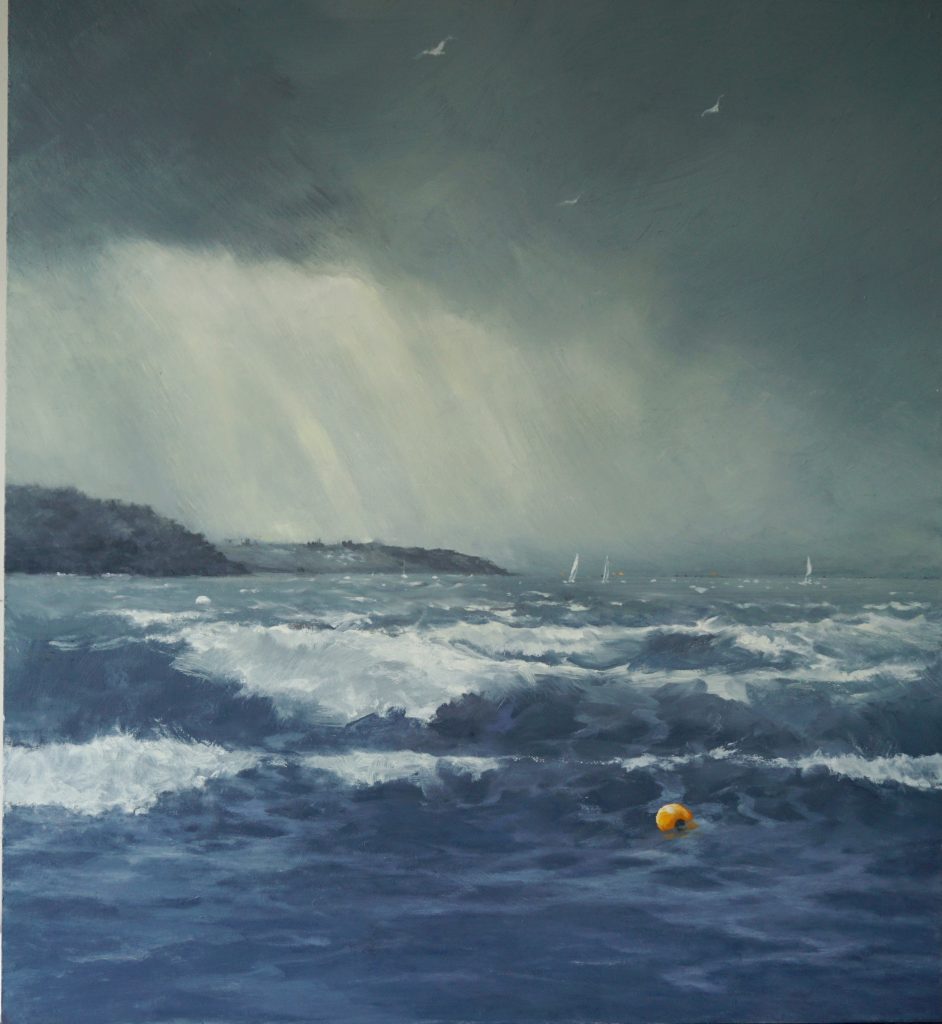 Lost Buoy,  61 x 67cm (26″ x 24″)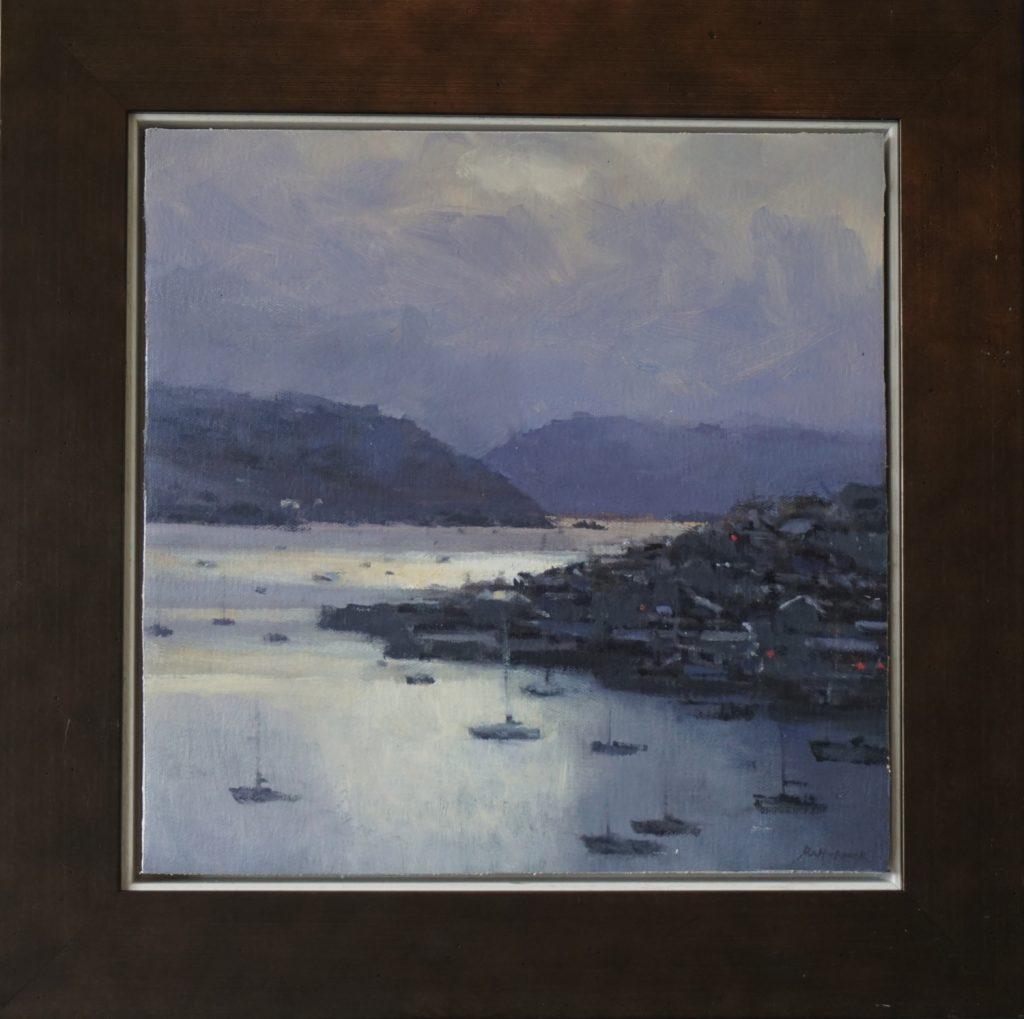 Salcombe No 3,  26 x 26cm (14 "x 14"), oil on canvas (framed)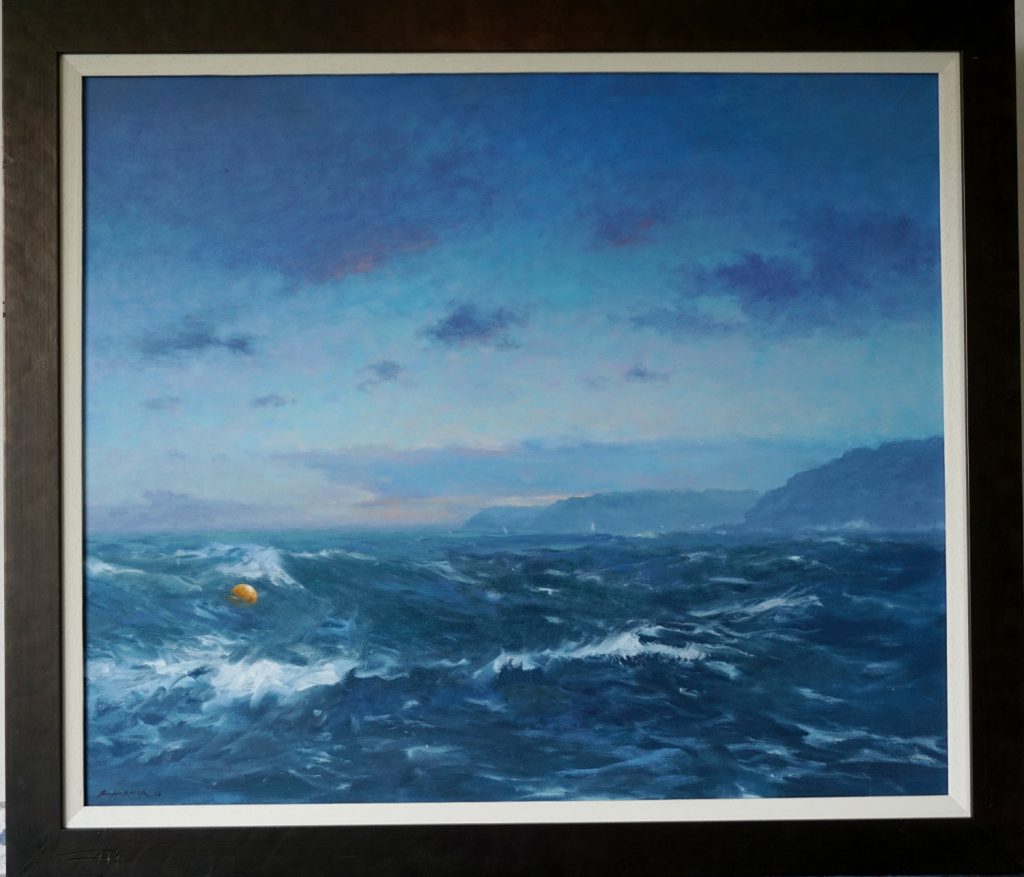 First Light,  71 x 81cm ( 32″ x 28″), oil on wood panel (framed)
Prints
There are a couple of Whitstable themed prints available. http://www.richorner.com/index.php/prints Unframed from £ 35
_________________________________________________________________________