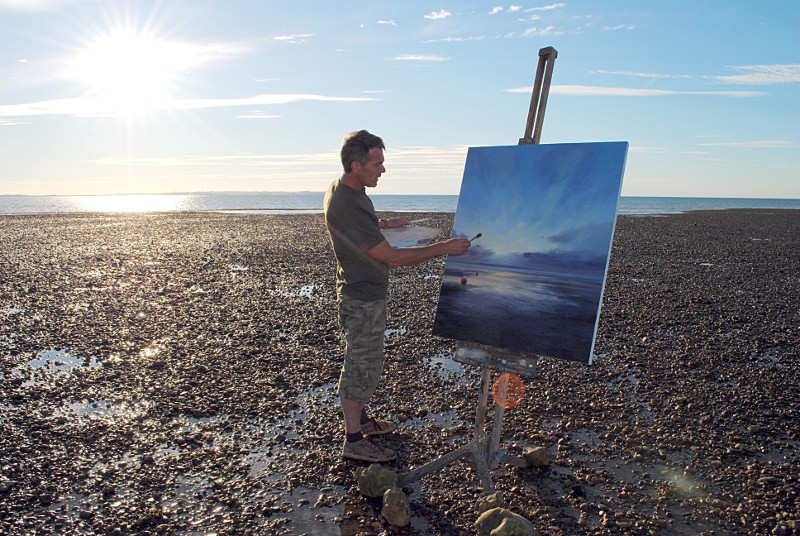 (above) Ric painting a 'Seasalter Sunset'
It's now 5 years ago that painter Ric Horner moved into the late Dan Sherrin's quirky cottage in Whitstable. He is one in a long line of artists and novelists that made the town their home, for reasons such as the gorgeous light, the stunning sunsets and the tranquillity of living amongst down-to-earth people who just accept you and leave you in peace.
__________________________________________________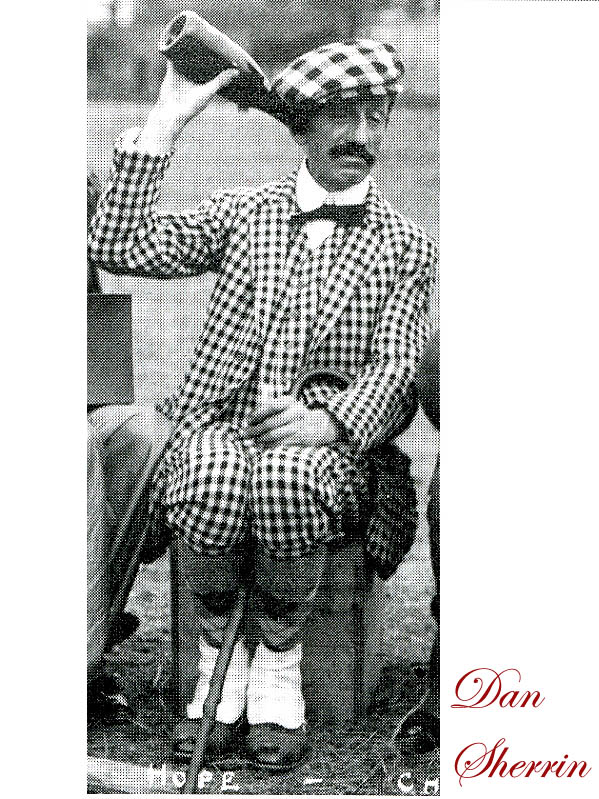 Dan Sherrin (1869 – 1940) could not be missed about the town, as he insisted on wearing the most outrageously chequed plus-fours and his love of beer was legendary. Dan was also a famous self-publicist of the most humorous kind, a practical joker who not only poked fun at those in authority – he even built his own airplane and created a spoof fire brigade!  While he was living in Whitstable, white lines were first painted on the road to direct traffic and he added extensions directing traffic into the public houses. Dan was a prolific and accomplished artist in oil of landscape and marine scenes. www.bbc.co.uk/arts/yourpaintings/artists/daniel-sherrin His early work comprises seascapes and sailing ships in the manner of T.J. Somerscales and Montague Dawson, later turning to landscapes after B.W. Leader, oft cited as the Garden of England style. He even was commissioned by King George V (1911 – 1936) to paint a picture of Sandringham Palace, which now hangs in Buckingham Palace. The Imperial War Museum in London also have material related to his work on the design of recruiting posters for the First World War 1914-18.. One poster was successful in recruiting over 1000 men, which resulted in him receiving congratulations from General Lord Kitchener.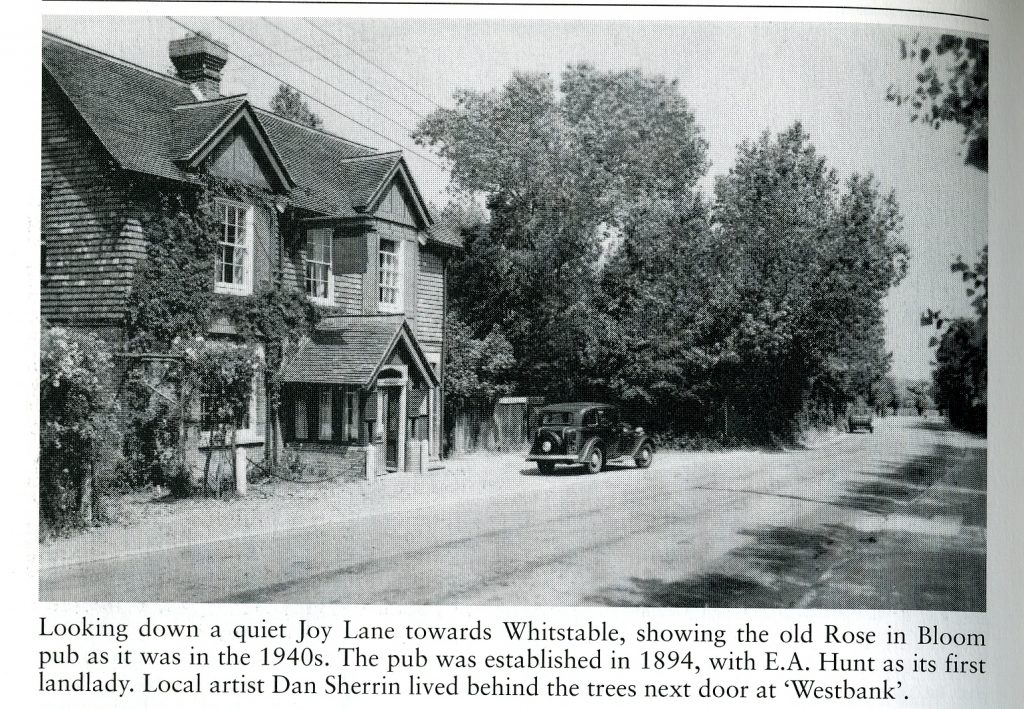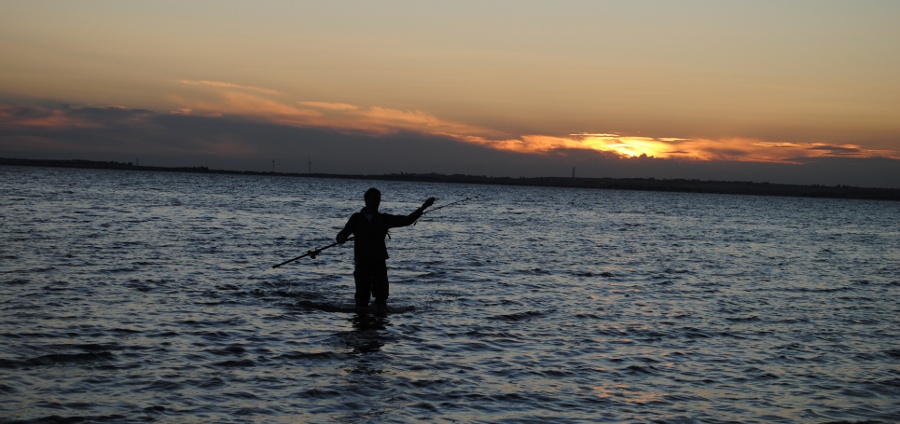 Indeed Whitstable has become fashionable of late, particularly amongst the London media-set and celebrity spotting can be a popular past-time. Ever since actor Peter Cushing made his home here, the town has attracted many stars.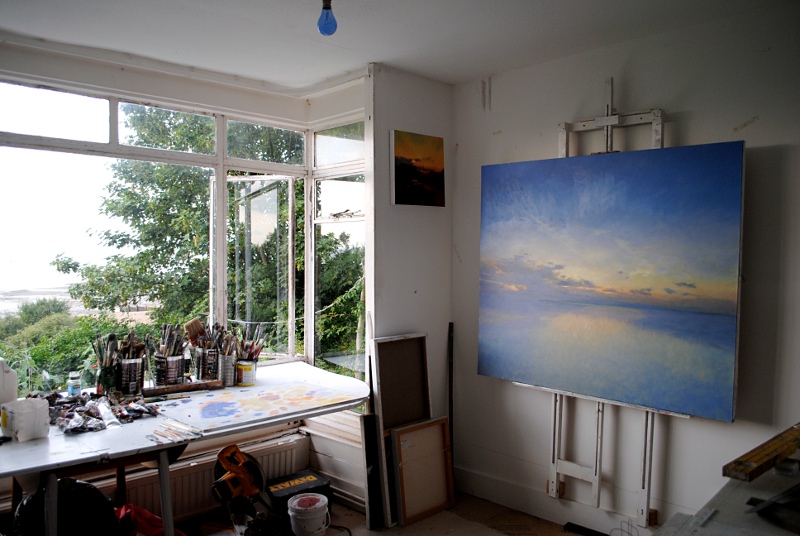 Furthermore, the British painter J.M.W. Turner (1775–1851) was one of the greatest and most original painters of land & seascapes in Europe and invented new techniques to make skies and clouds look luminous and expressive. People at the time thought he might be insane because his pictures were so different from what other artists were doing, yet he became commonly known as  "the painter of light".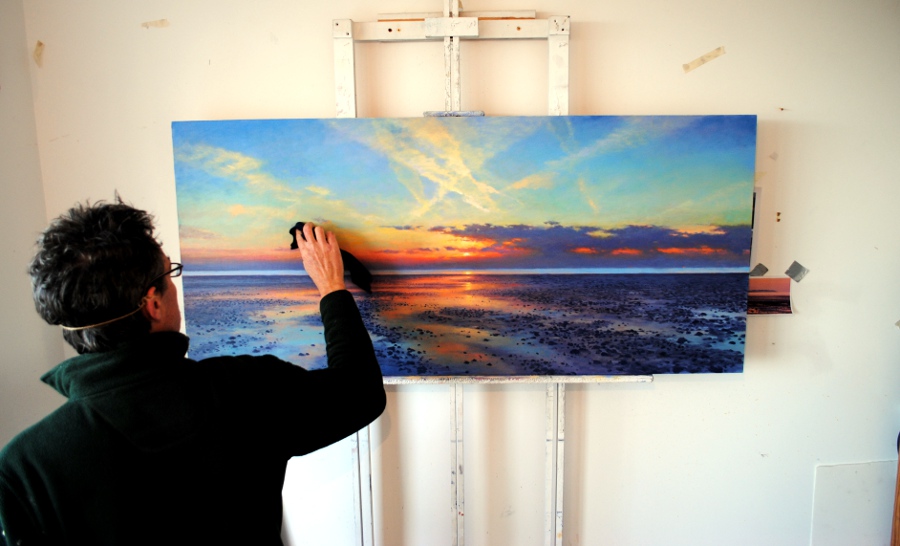 Just like Turner, Ric also felt inspired to explore the unique light and atmospheres found in this area, and he  was very much attracted to portraying the famous sunsets along the North Kent coast, just like Turner, who described them as 'some of the best in the world!"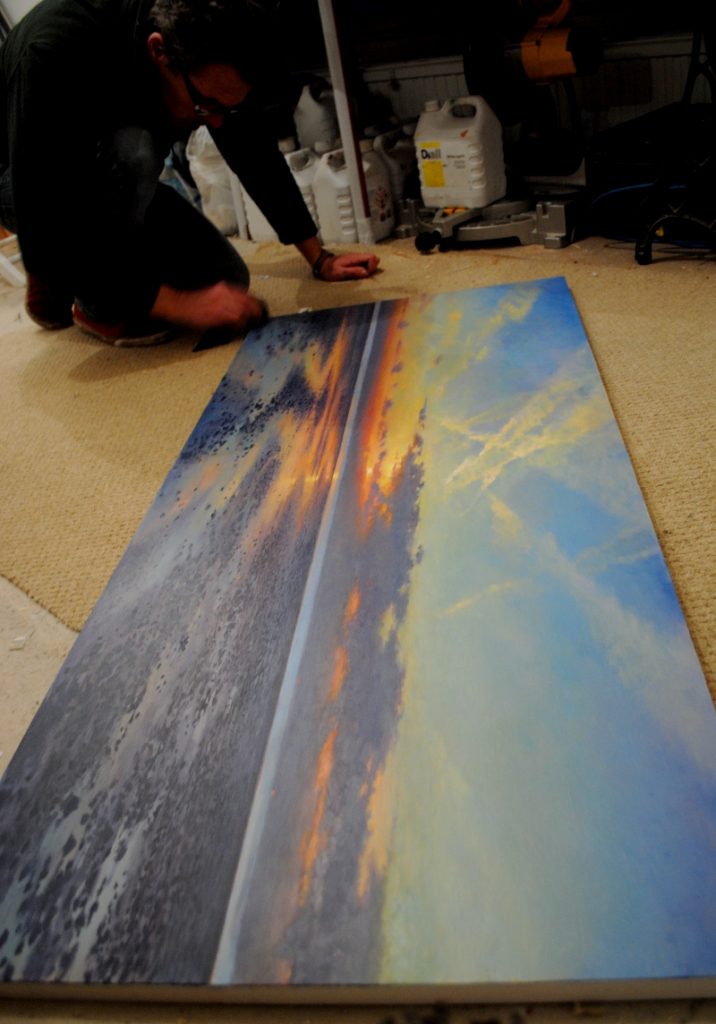 Ric works in ways that are not dissimilar to Turner and has often been compared to this great British artist.  This month he has completed a successful commission given by a local gentleman, who long desired one of his romantic sunset paintings for his own home.
Ric presented 40 of his beautiful seascapes at the famous Michelin Star gastro pub 'The Sportsman' in Seasalter in the summer of 2015.