Award winning man of Kent, artist Ric W. Horner is one of the county's leading landscape painters whose professional career spans more than 25 years. His work focuses on the elemental qualities of open space, the energy of weather & the expressive qualities of light.
Feel free to get in touch at tel: +44-07835294317 or email: enquiries@richorner.com. Prices range  approximately from £ 450 – £ 2000
Ric has currently 10 new pieces available (January 2019) . See various studio shots below.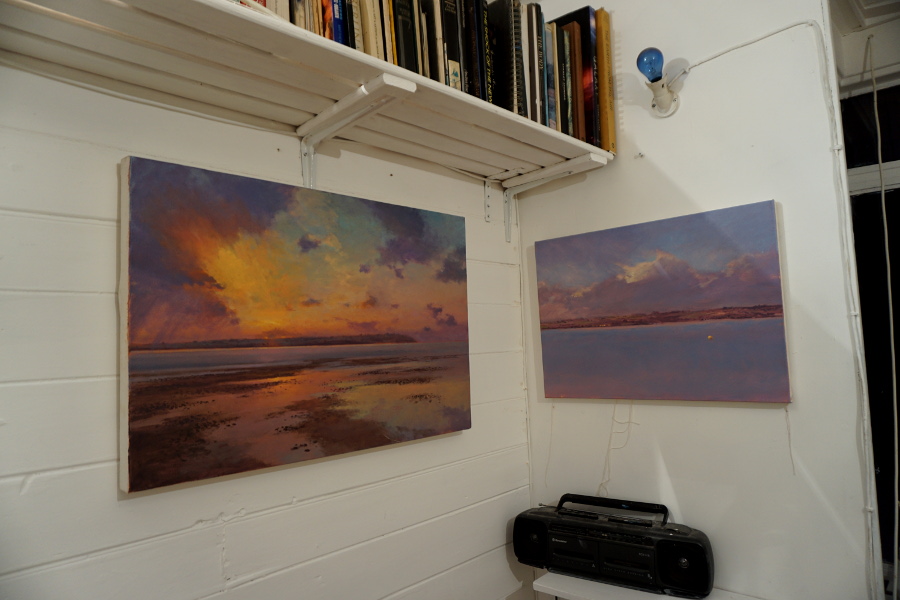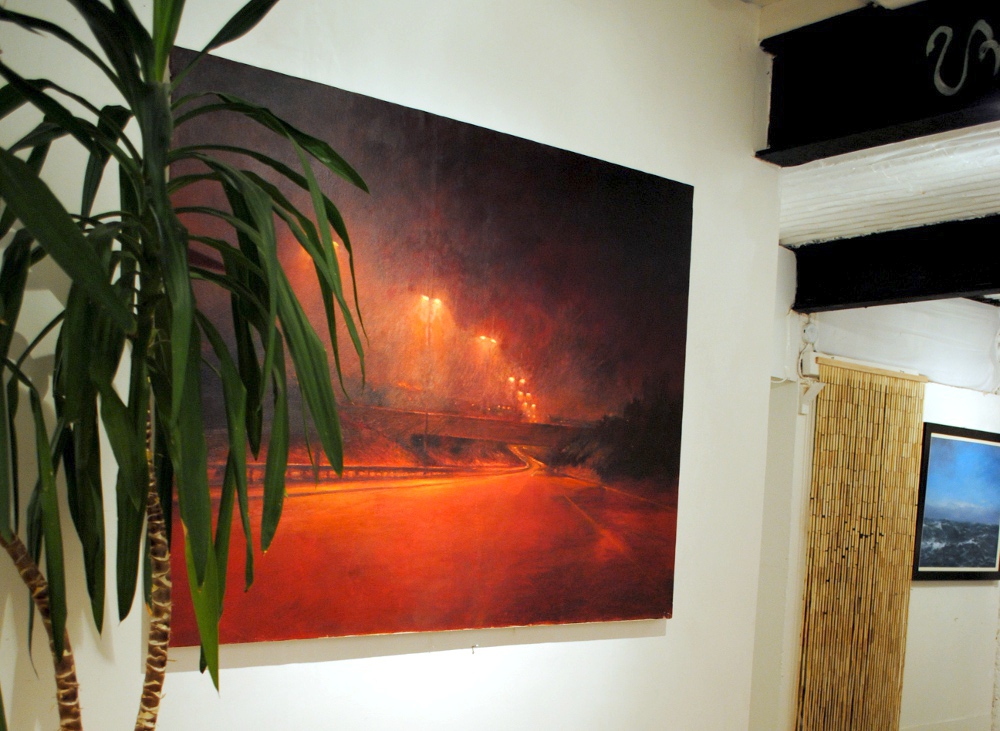 A229 by night, 114 x 90cm (45″ x 36″), oil on canvas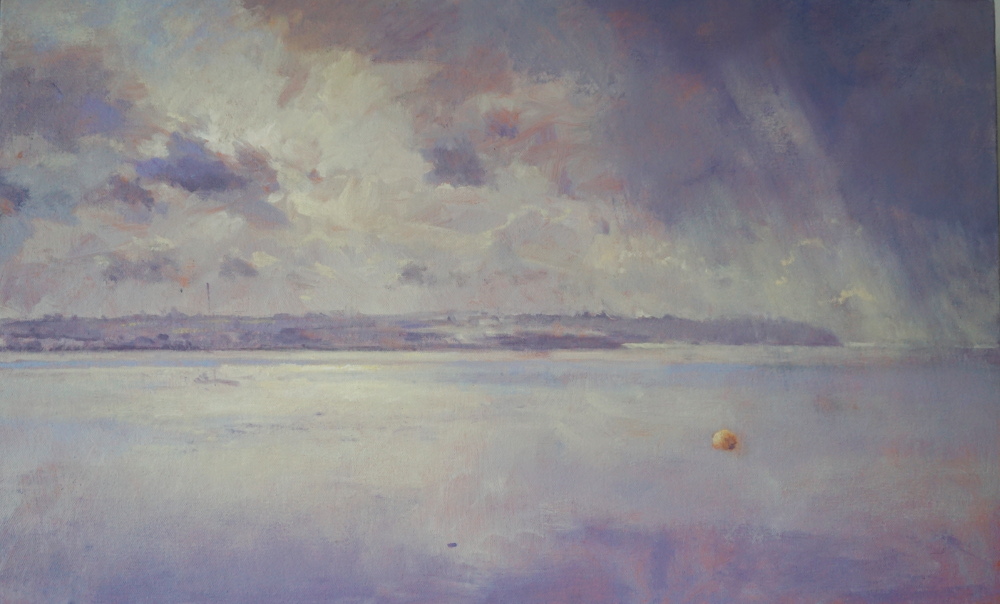 The large sunset below (1360mm x 1160mm) is currently at the Lilford Gallery in Palace Street Canterbury, Kent.  http://www.lilfordgallery.com. It is called Equinox.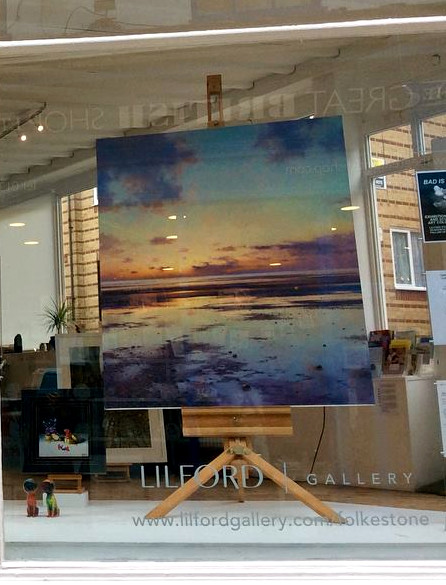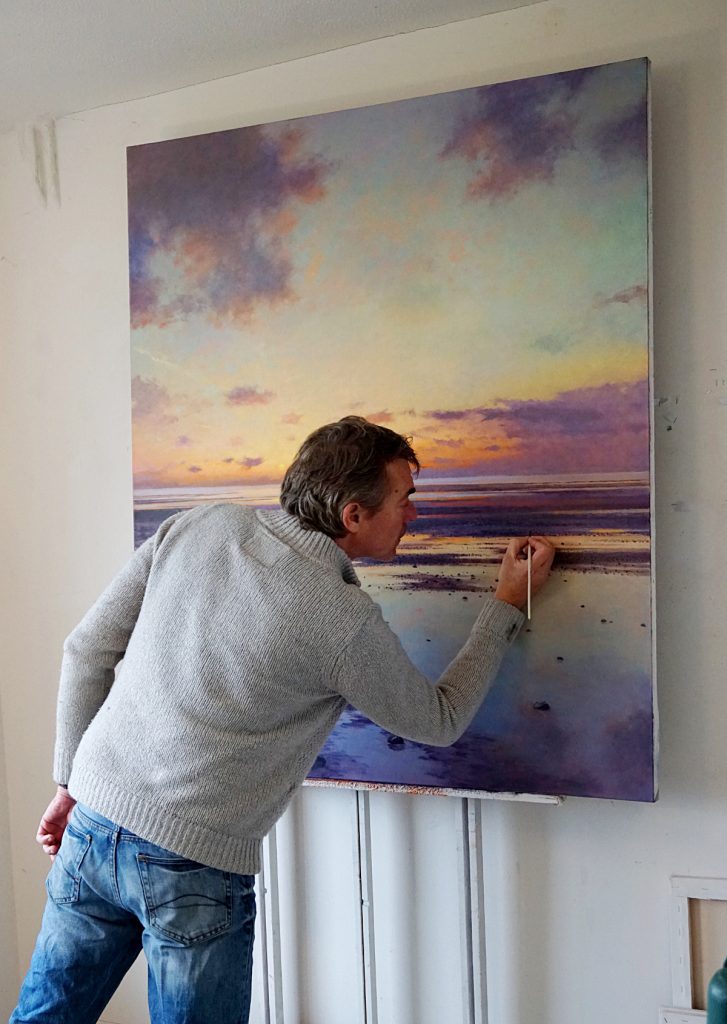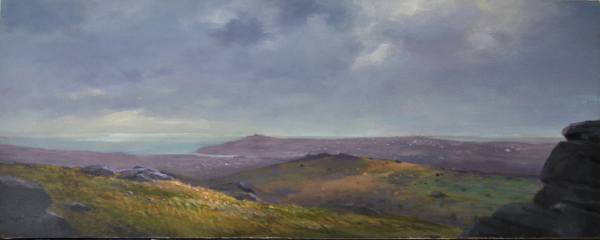 Towards Teignmouth,  29 x 73cm  (28″ x 11″), oil on wood panel

Dartmoor- Theatre of Light, 42 x 43cm each (approx. 126 x 43cm in total) = 50″ x 17″, oil on wood panel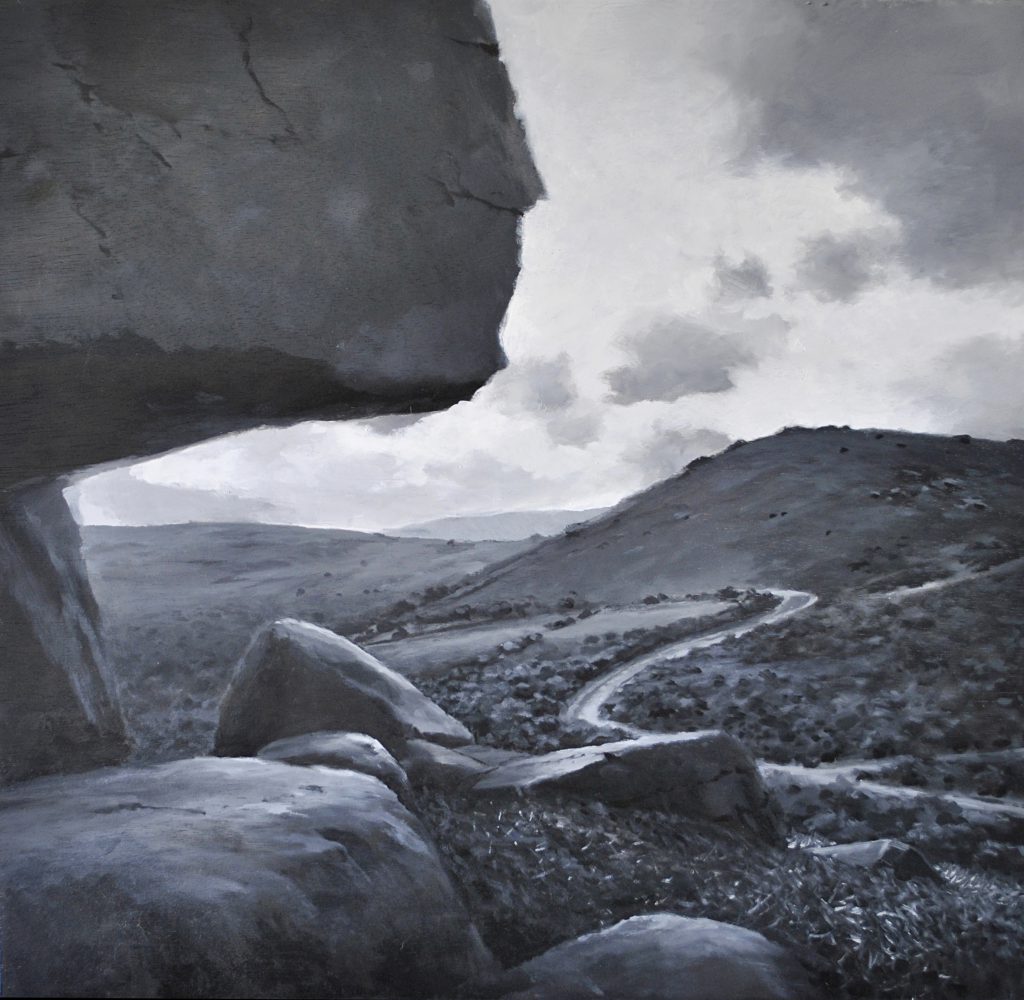 Hard Shelter, 70 x 71cm (28″ x 27″), oil on wood panel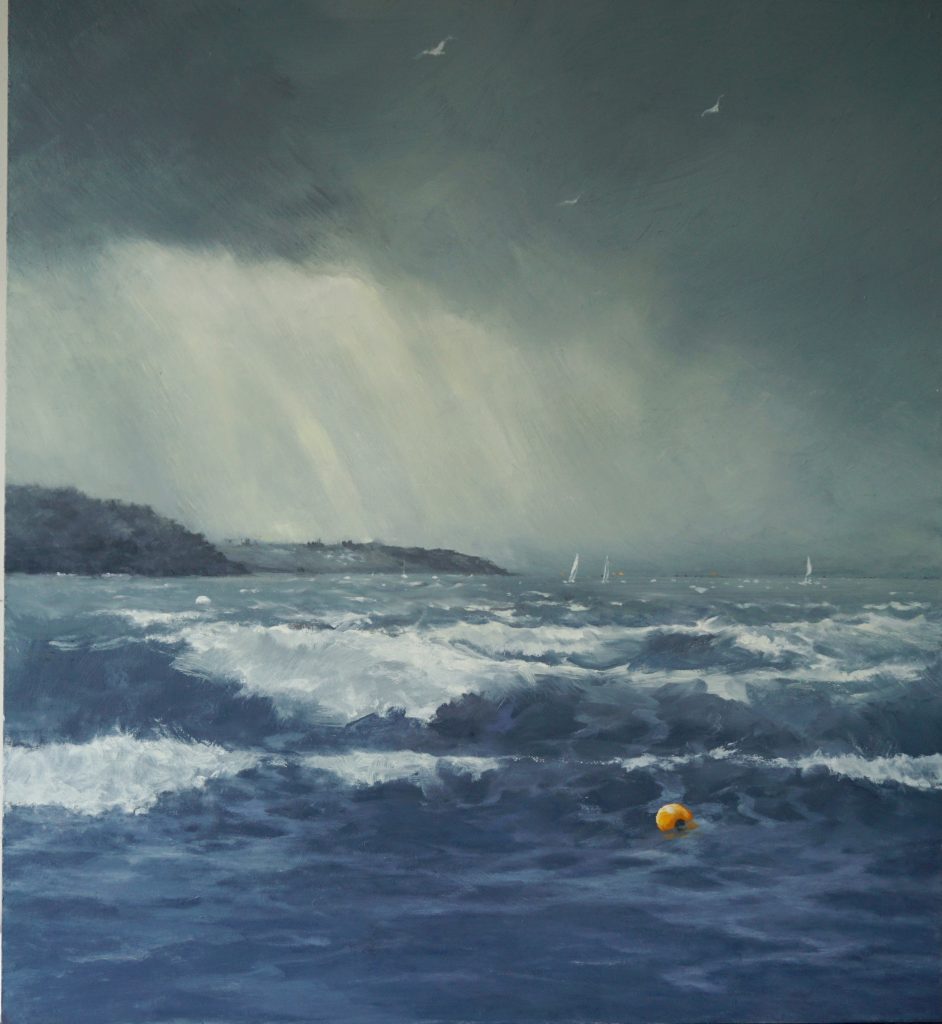 Lost Buoy,  61 x 67cm (26″ x 24″)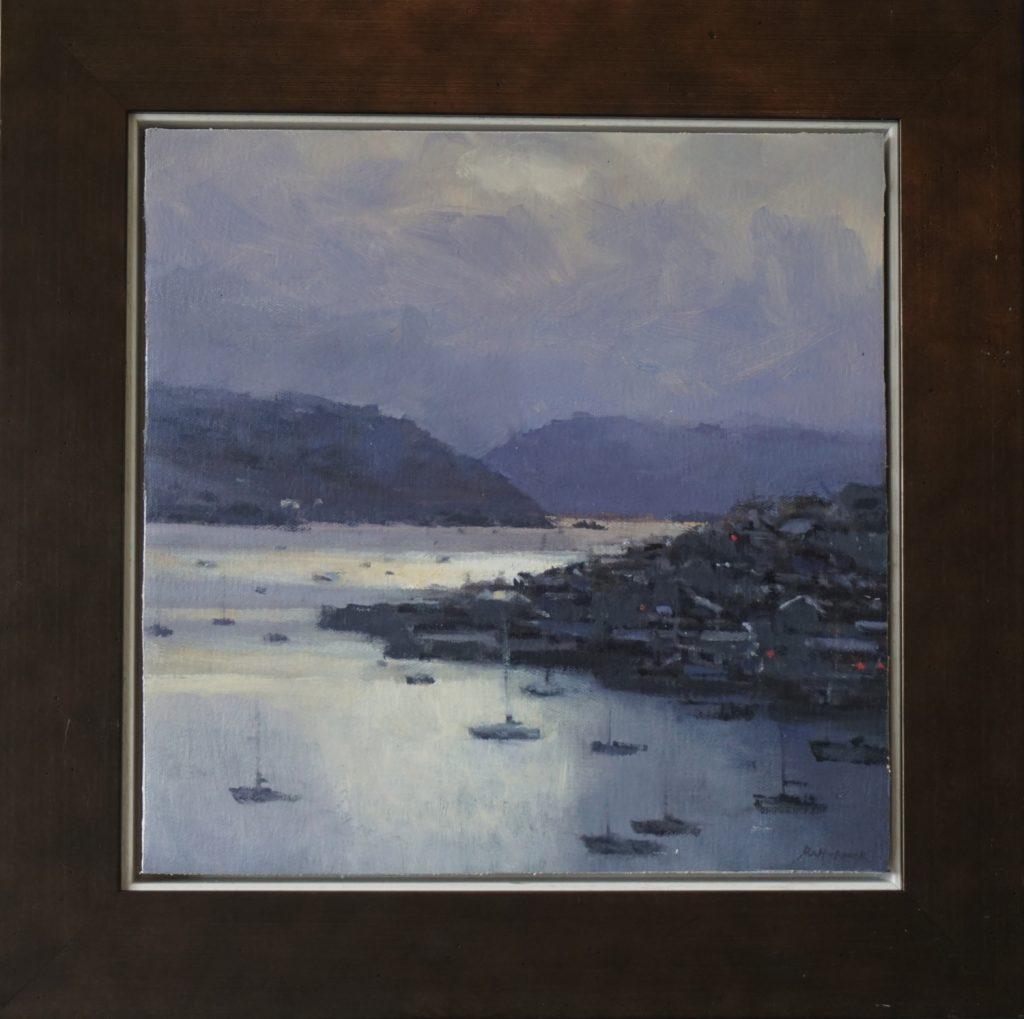 Salcombe No 3,  26 x 26cm (14 "x 14"), oil on canvas (framed)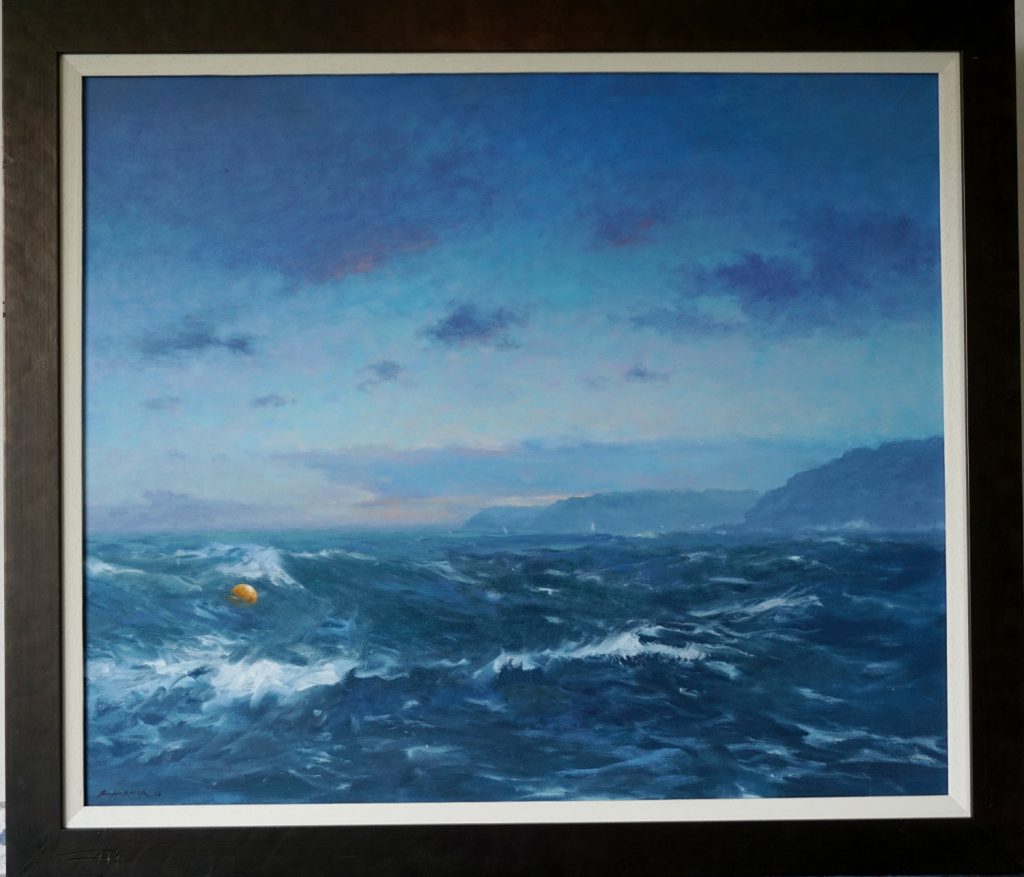 First Light,  71 x 81cm ( 32″ x 28″), oil on wood panel (framed)
Prints
There are a couple of Whitstable themed prints available. http://www.richorner.com/index.php/prints Unframed from £ 35
_________________________________________________________________________