Sunsets & Seascapes
Ric has recently selected a wide range of images from his back catalogue of original paintings and produced high-quality art cards. They will be added to his online shop, but at the moment they are only available directly from his studio and art exhibitions.
210mm x 99mm ( 4 x 8 inches) DL – £ 3.00
150mm x 150mm (6 x 6 inches) Square – £ 3.00
154mm x 222mm (6 x 9 inches) A5 – £ 3.50
Whitstable is a quintessentially English seaside town on the north coast of Kent adjoining the convergence of the Swale Estuary and the Greater Thames Estuary in south-eastern England, five miles north of Canterbury. It has long been famous for its fabulous sunsets and has been attracting visitors for centuries with its charm, beautiful scenery and cosy atmosphere.
Kentish Harbours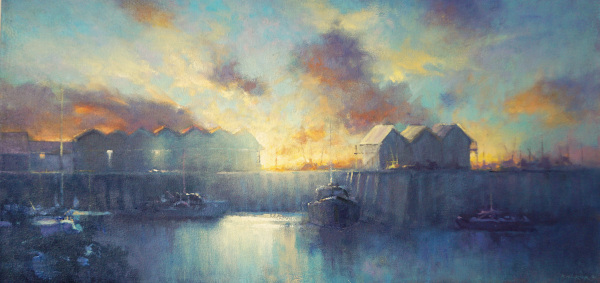 Please note that some of the designs listed above are 'not yet available' and marked accordingly, but they will be produced in the next couple of weeks.
______________
Kentish Landscapes
________________
If you are a retailer and interested in stocking any of these cards, get in touch via: enquiries@richorner.com and let us know which titles you are interested in. Many thanks.
The cards come in three different sizes and include a white envelope and cellophane bag.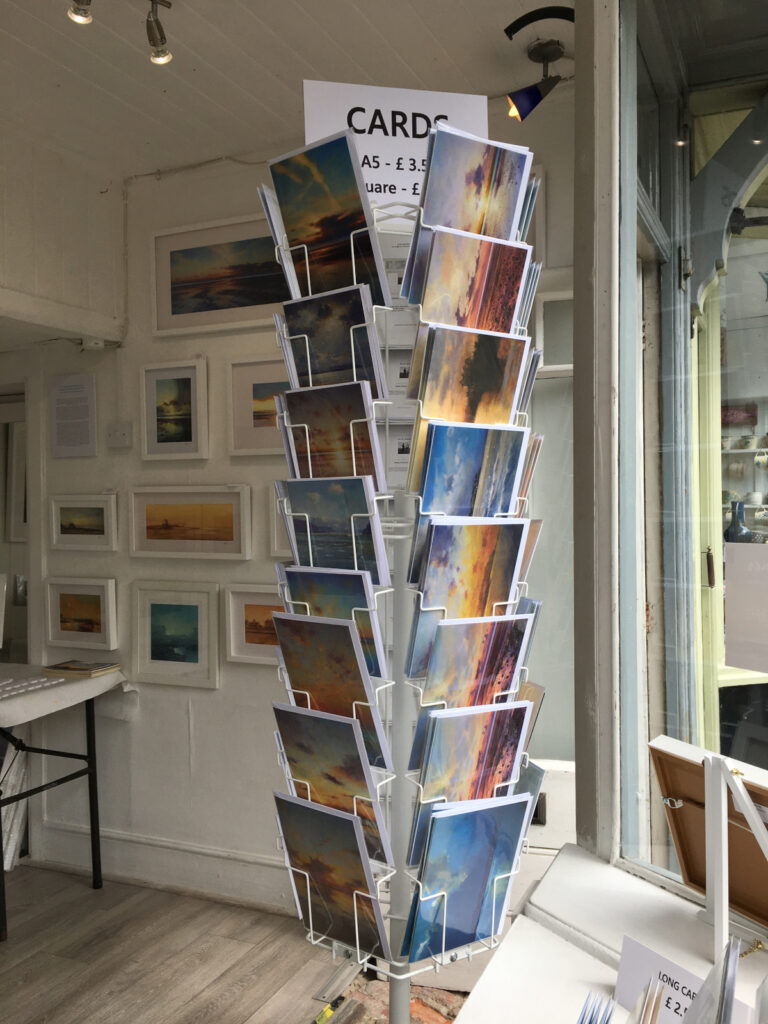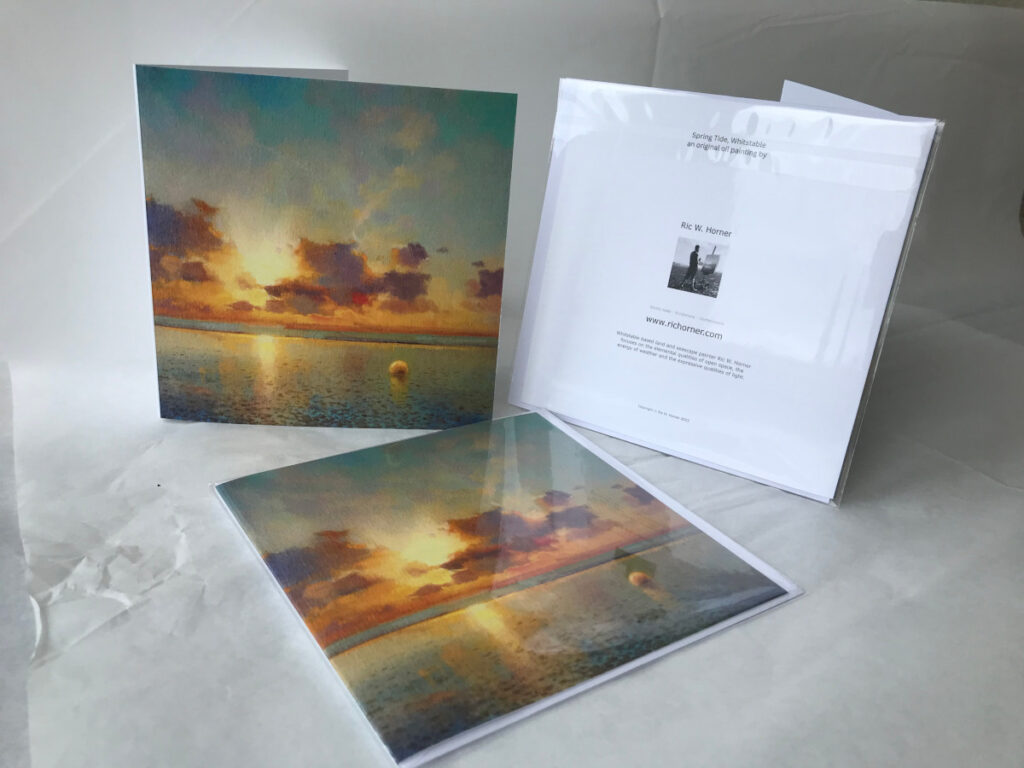 _______________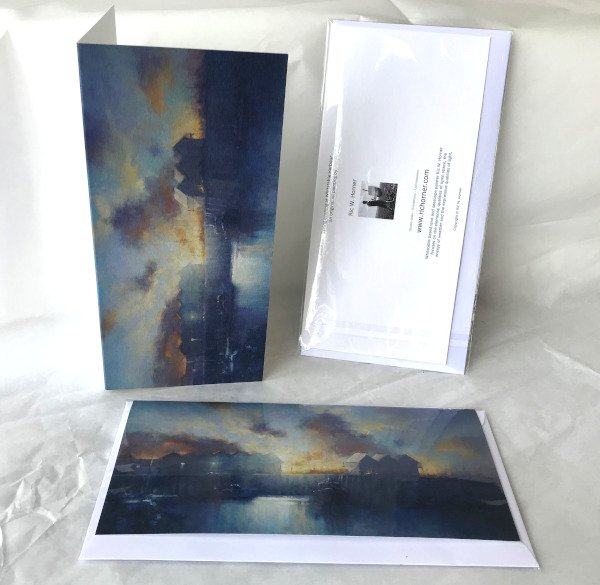 ______________________________________________________