Ric's nearest town to his hometown, Margate, has recently grown to be quite an artistic hub for Kent. Ever since the opening of the Turner Contemporary Art Gallery back in 2011, The Old Town has grown increasingly trendy and attracted a rise of down-from-Londoners moving to the area.
The award-winning Margate Main Sands is a must-visit if you want to experience the famed English seaside. For centuries, it's drawn in visitors with its golden sandy bay and shallow tidal pool. As one of England's first grand seaside resorts, Margate continues to live up to its reputation as the go-to for summer holidays, with its charming old town coastal architecture, blend of colourful history, rich cultural traditions, and breath-taking coves and coasts.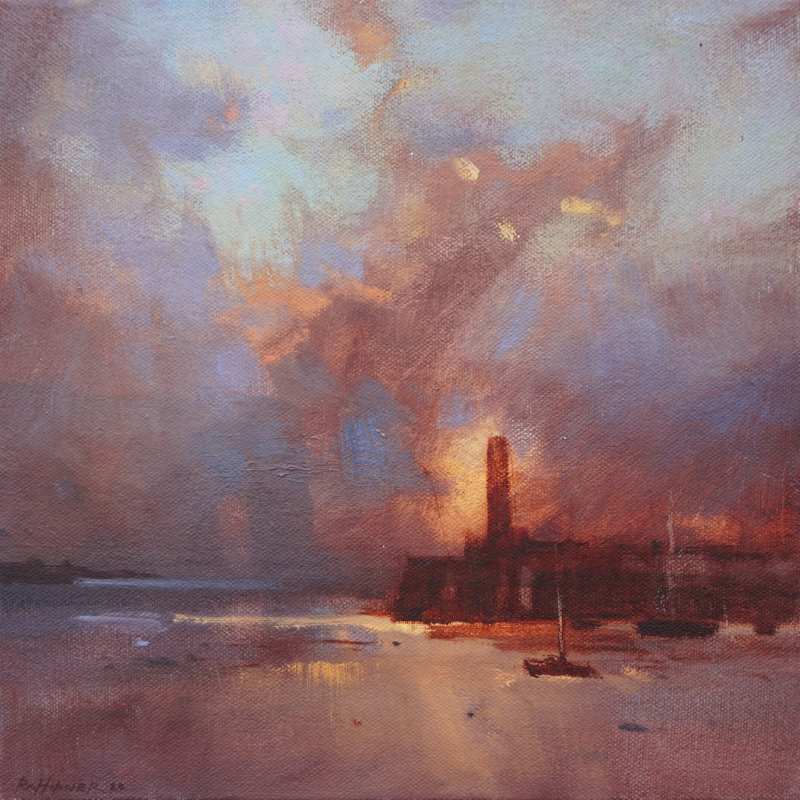 The Old Town is an excellent place to start your adventure in Margate. Located adjacent to the harbour, it's often buzzing with daily activities of locals and tourists alike. There's a variety of art galleries like the Turner Contemporary, one of the UK's best contemporary art galleries who is celebrating Margate's connection with the painter J. M. W. Turner, an artist who believed that art could be an agent of change.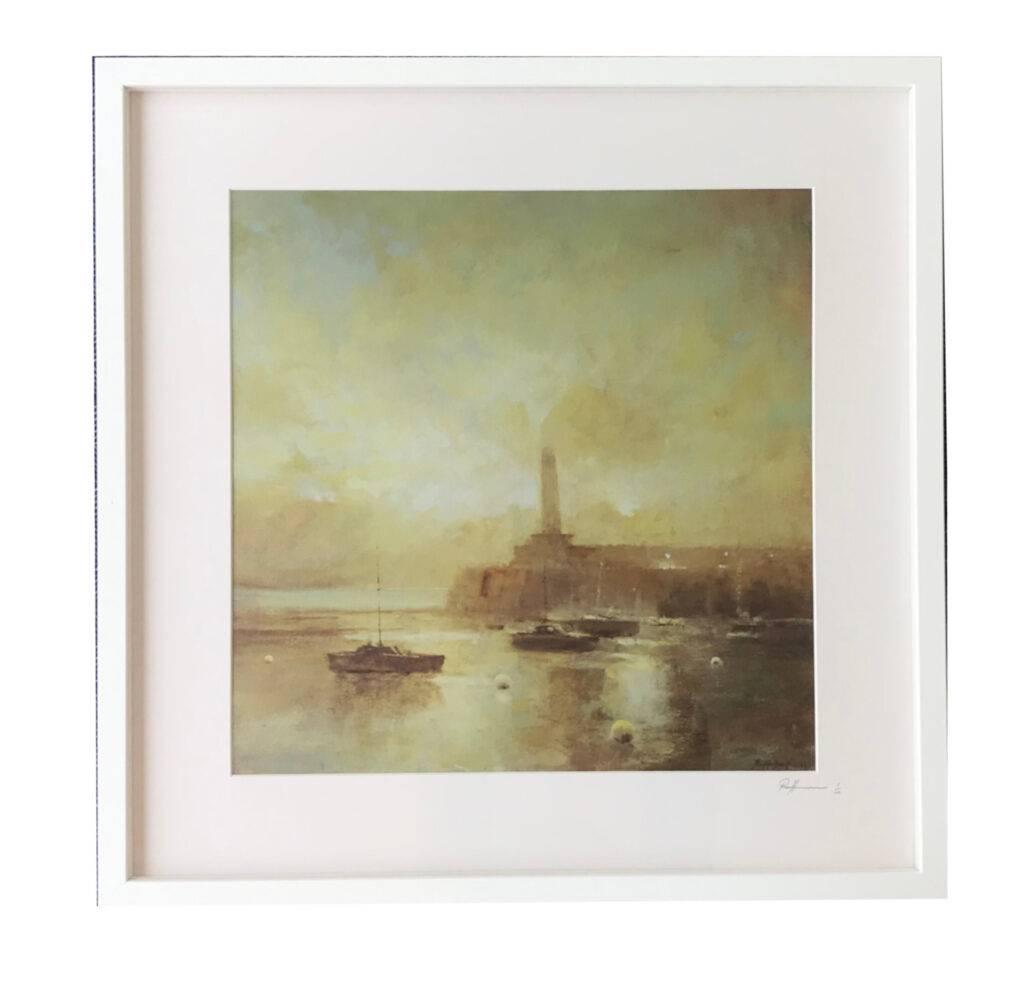 The Turner Contemporary is now internationally renowned and shows contemporary and historical art in a striking building designed by award-winning architect Sir David Chipperfield. It normally presents a rolling programme of temporary exhibitions, events and learning opportunities.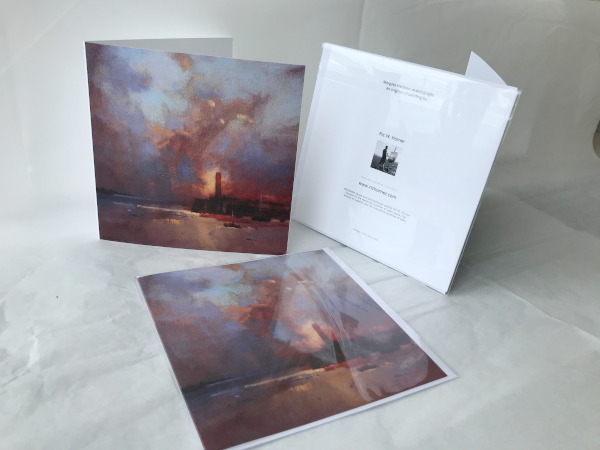 With stunning views over Margate Sands, the gallery has exhibited the work of countless international artists, including Turner Prize nominees and winners Antony Gormley, Jeremy Deller, Tracey Emin, Yinka Shonibare, Paula Rego and Grayson Perry.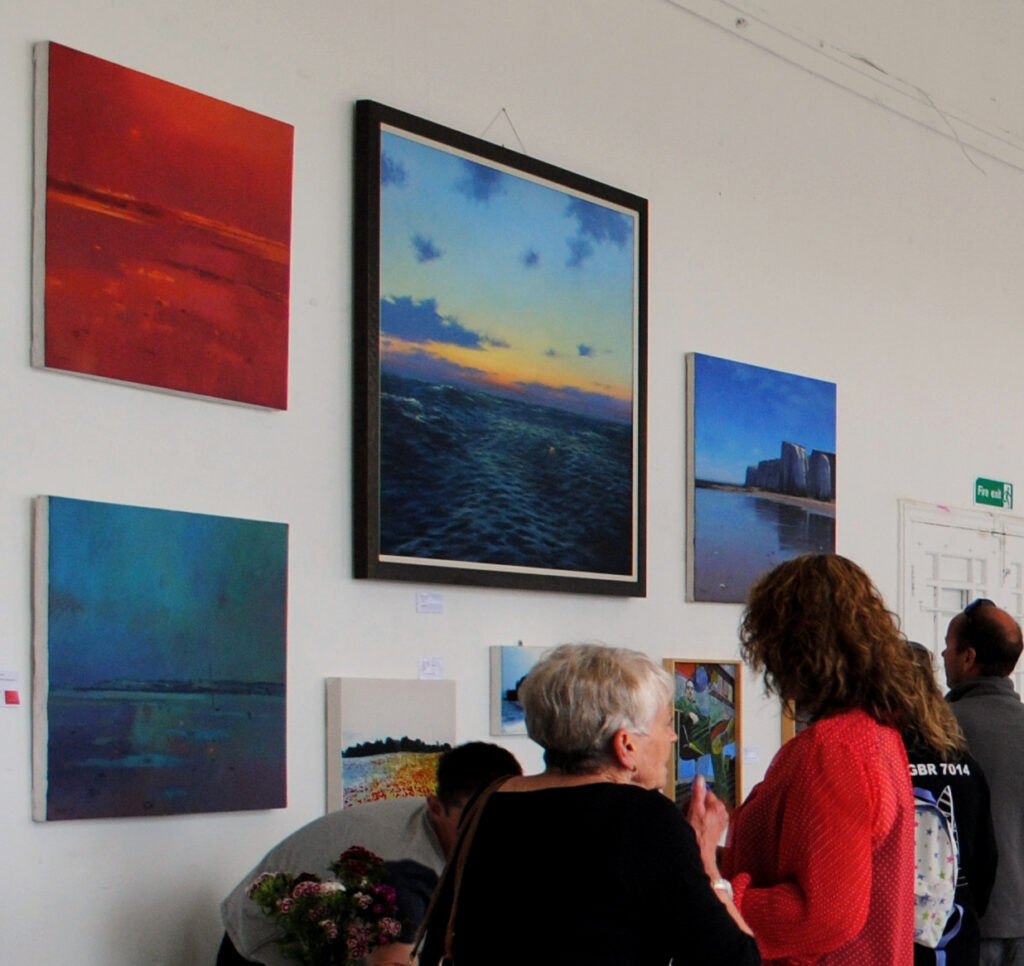 In the past Ric has painted many places in and around the Isle of Thanet. Some of the nature parks and beaches there are utterly spectacular, like Ramsgate Harbour, the marvellous chalk stacks around Botany Bay in Broadstairs, or the chalk cliffs in Birchington.
Walking the Thanet Coastal Path is a unique experience following the longest continuous stretch of coastal chalk coastline in the country, while enjoying the extensive beaches and wealth of marine wildlife in the North East of Kent.
Furthermore, J.M.W. Turner (1775–1851) described the famous sunsets along the North Kent coast as some of the best sunsets in the world! and just like he did, Ric now continues to explore the unique atmospheres found in this area. The painting below is sold, but high-quality greeting cards in A5 format (154mm x 222mm / 6 x 9 inches) will be available soon!
Ric is currently looking to sell his trademark-style reproductions in the wider Kentish area. If you are a retailer and interested in stocking any of these items, get in touch at enquiries@richorner.com, or tel. 07835294317. Many thanks.
_____________________