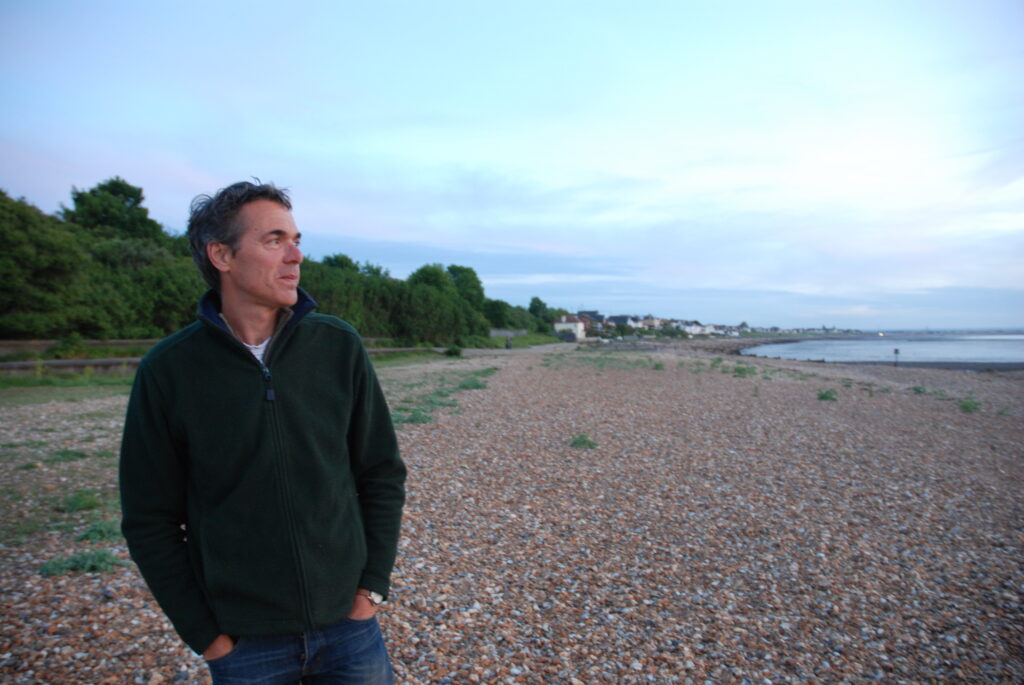 Artist Ric W. Horner is an established land and seascape painter, whose professional career spans more than 30 years. He first felt inspired to explore the unique light found on the North Kent Coast, where he spent many hours exploring the beaches around Thanet. One of his early inspirations was the art of the romantic J.M.W. Turner (1775–1851) because of his links to Margate. But he also loved more contemporary artists such as Fred Cumin for his visual poetry and Mathew Alexander, who was also one of his most inspiring teachers, as he could identify with his love for light and space and techniques to make skies and clouds look luminous and expressive. He has been painting mostly full-time since graduating in 1989, having been greatly encouraged by selling his entire degree show. Since then he painted almost everything that is short of a full-scale hurricane, i.e. sunshine, nocturnes (night time scenes), rain, storms, hail, overcast skies, gales and snow. He loves Whitstable's beaches and its local coastline as they are predominantly shallow mud flats, which from a painter's point of view, are a visual feast, since even in poor weather; they provide as much sky below your feet as above.
He says about his work: "Having grown up by the sea, I always missed the atmosphere of the coast. Although London was exciting, I grew weary of the oppressive urban environment. As an antidote, I undertook numerous field trips to various places such as Devon, Cornwall and Wales, and even further afield such as Kenya and Cameroon, which finally encouraged me to move back to an area with natural, open and expansive spaces that I could explore through my work. This place has true poetic punch and you'll get a real feel of raw nature in the winter. "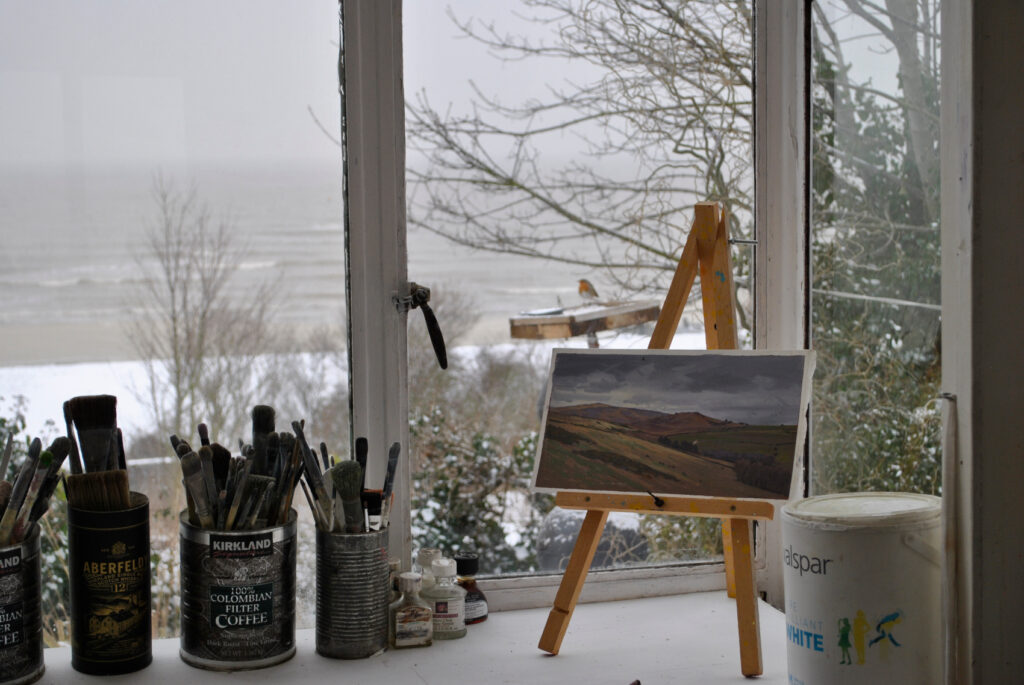 "By way of contrast, on a warm summer evening, when the sun sets over a calm sea, it is as exotic as any tourist destination abroad. Even the great painter Turner mentioned that the sunsets he had seen on the North Kent Coast were the best in the world – and he should know; he painted here too! My primary goal is to make art that has a convincing luminosity, thus enabling the viewer to imaginatively move into it the space and occupy it. Ideally it should also have a poetic truth, which although subjective is better equipped at communicating our feelings and reactions, which we all experience when confronted with nature. To achieve these goals, observational note taking has been essential for the kind of art I want to make. Not only does it give me an understanding of the topography of the subject, but also a kind of informed intimacy with the landscape, light and unique qualities of the day.
Producing finished work in the studio away from the subject has been a challenge, but now with the direct access to the subject matter, it has enriched the way I work. I have also latterly discovered that invention still plays an essential role in the process, whilst holding on to the key elements of observed light and mood – the very things I'm compelled to communicate."