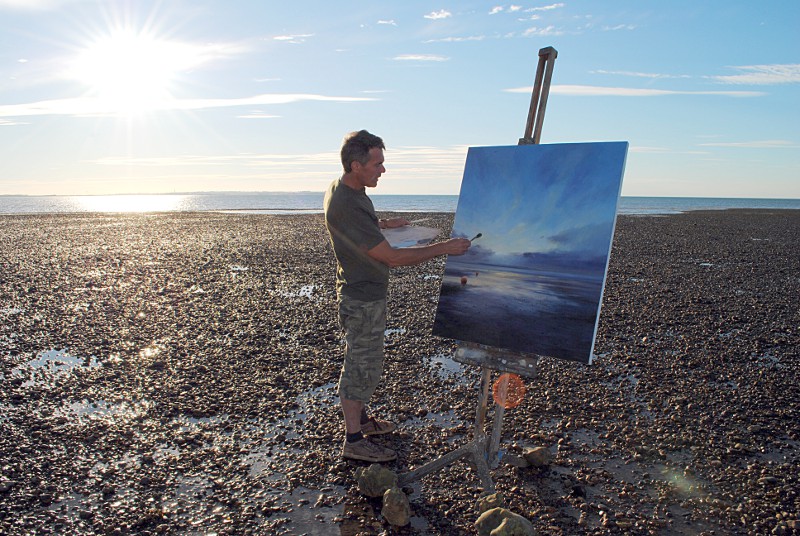 It's now 10 years ago that Ric Horner moved into the late Dan Sherrin's quirky cottage on The Saxon Shore Way in Whitstable, a long-distance footpath in England, which starts at Gravesend, Kent, and traces the coast of South-East England for 163 miles in total. He is one in a long line of artists , writers and novelists that made the town their home, for reasons such as the gorgeous light and stunning sunsets. Over time he has recorded the dynamic changes in weather, atmosphere and cloud formations that one sees in this area, focusing predominantly on the views across the Swale Estuary towards the Isle of Sheppey.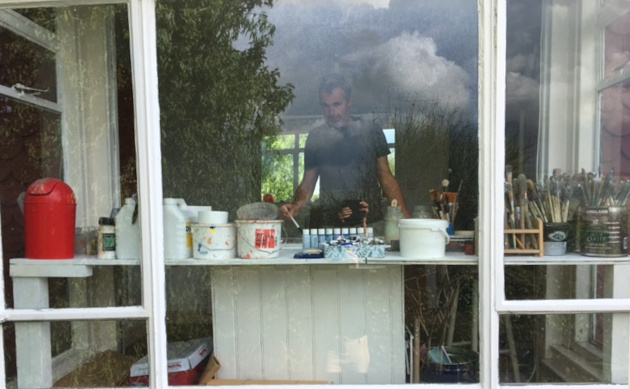 __________________________________________________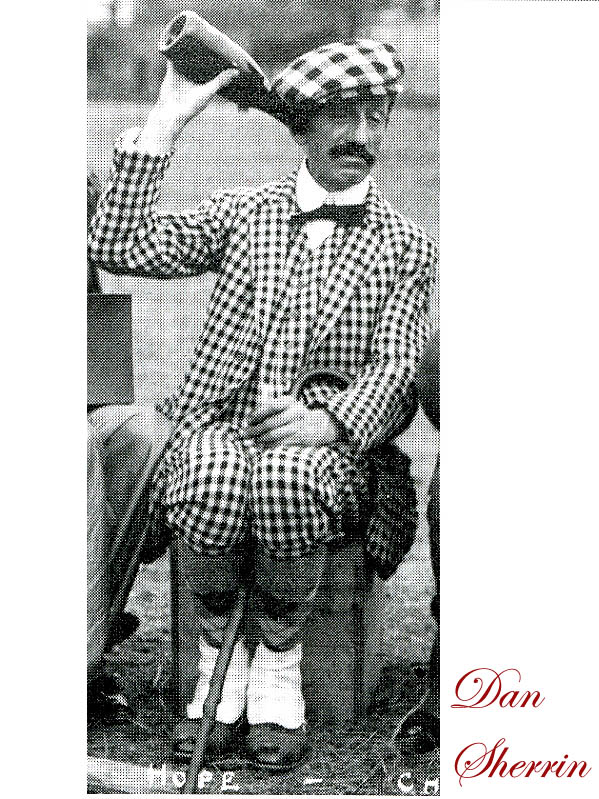 Artist Dan Sherrin (1869 – 1940) could not be missed about the town, as he insisted on wearing the most outrageously chequer plus-fours and his love of beer was legendary. Dan was also a famous self-publicist of the most humorous kind, a practical joker who not only poked fun at those in authority – he even built his own airplane and created a spoof fire brigade!
One of his paintings still hangs in Buckingham Palace, as he was once commissioned by King George V. Furthermore. An elderly neighbour who lived nearby in Preston Parade Seasalter, has told Ric that he recalls seeing Winston Churchill plus entourage on the little foot bridge on Preston Parade, viewing the newly installed gun battery, which was right in front of the house in about 1943.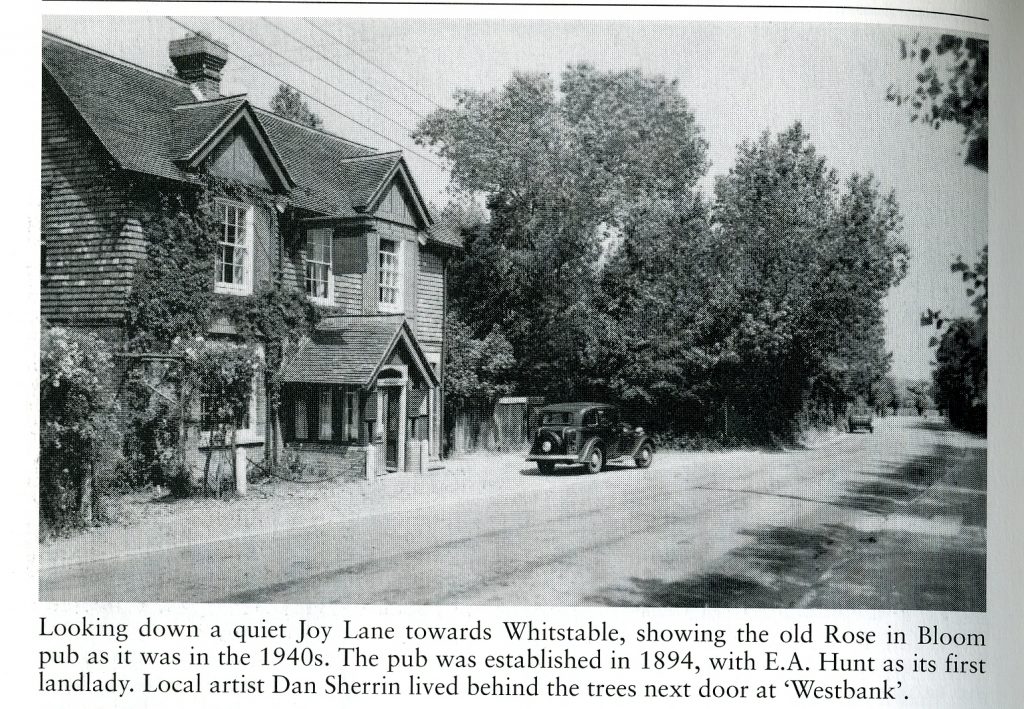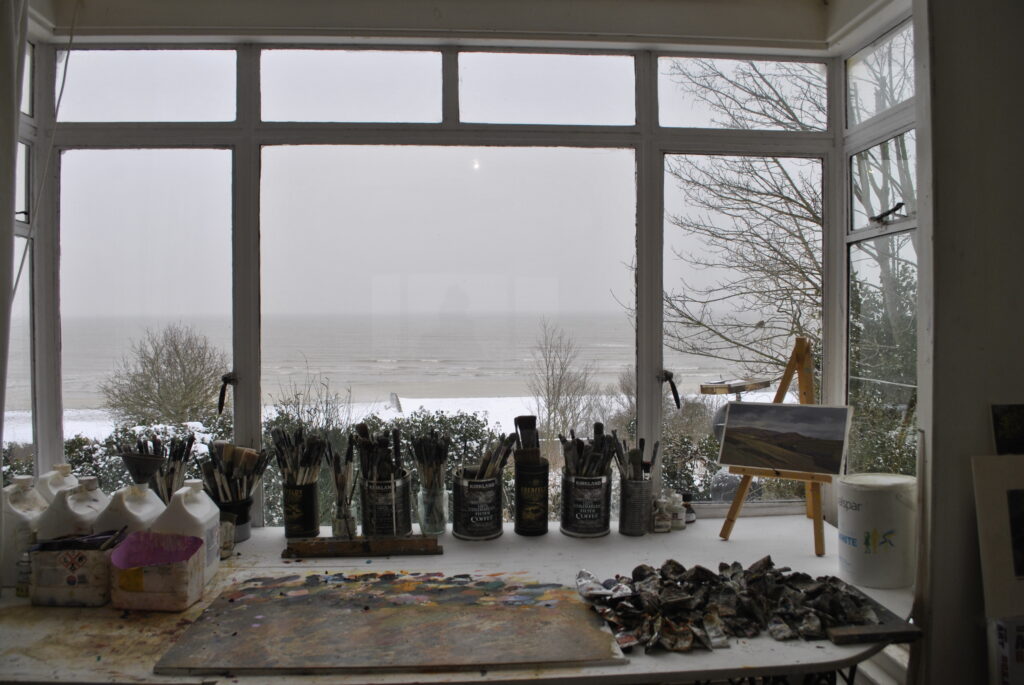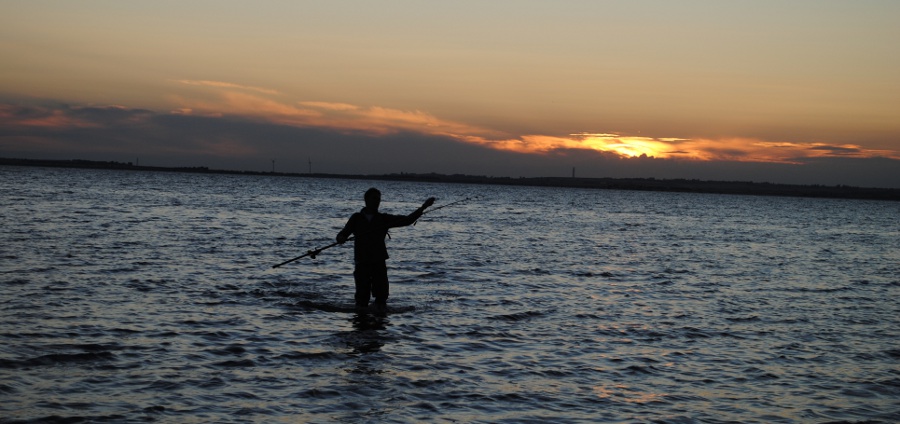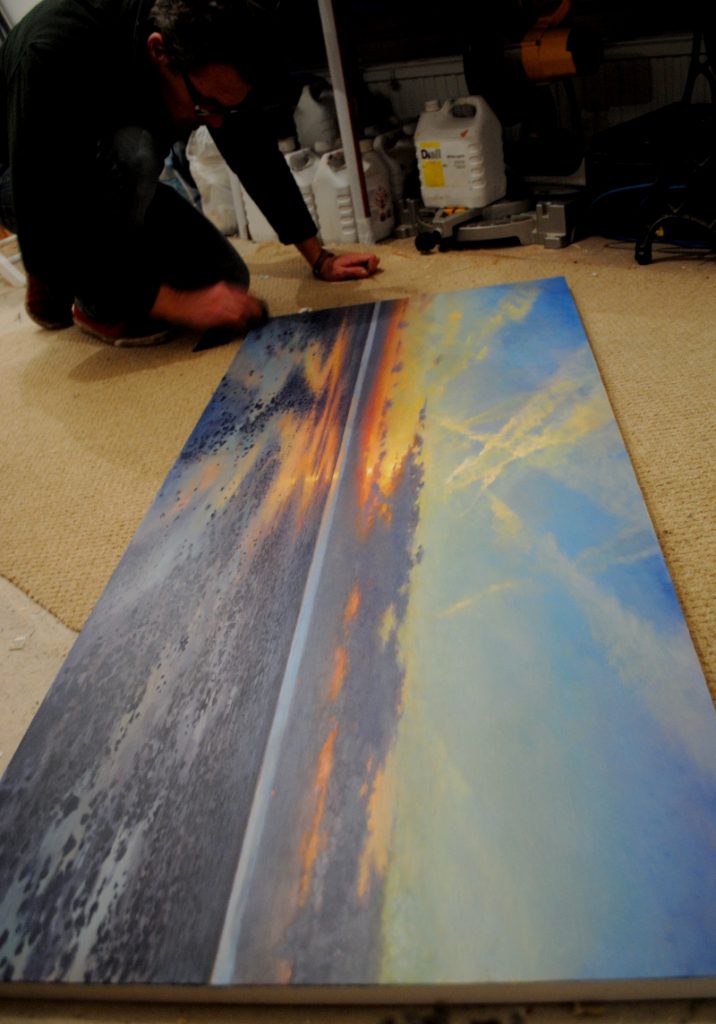 J.M.W. Turner (1775–1851) described the famous sunsets along the North Kent coast as some of the best in the world and just like Turner, Ric also explores the unique atmospheres found in this area. He says:
"My work has as much to do with the changing weather; encompassing all sorts of environmental conditions, which can range massively from attractive and peaceful to threatening and dangerous, as well as with the geographical location. Since moving into the late artist Dan Sherrin's old cottage, I have set up my studio at the front of the house, which overlooks the sea. This has changed my working practice profoundly, as I now have a myriad of subject matter in front of me and I am less dependent on notes and colour sketches. I can now work directly on canvas from my subject and study in detail various sea states and "light events" which may have previously evaded me. It's become possible to study storms in greater detail and track showers and their influence on the sea in some degree of comfort. Sadly, despite the house's prominence and history, time and gravity has taken its toll, leaving it bereft of level floors, so when I first moved in, the horizon appeared to lean when looking out from my studio!"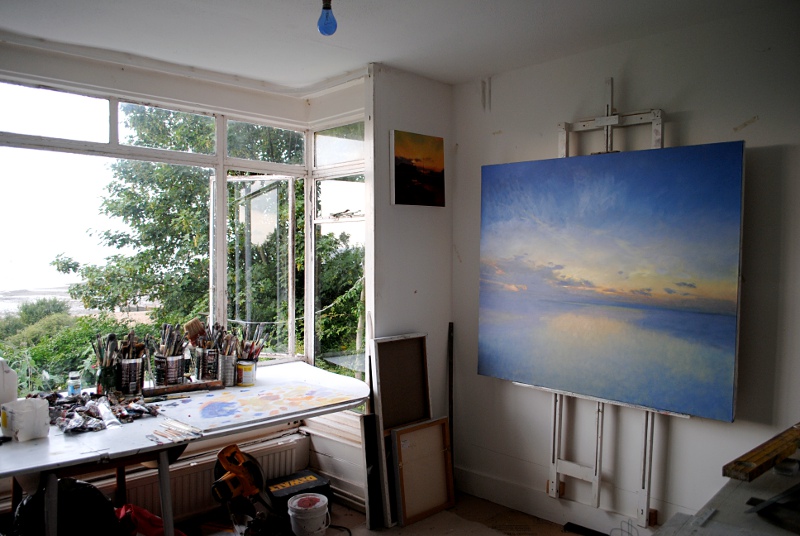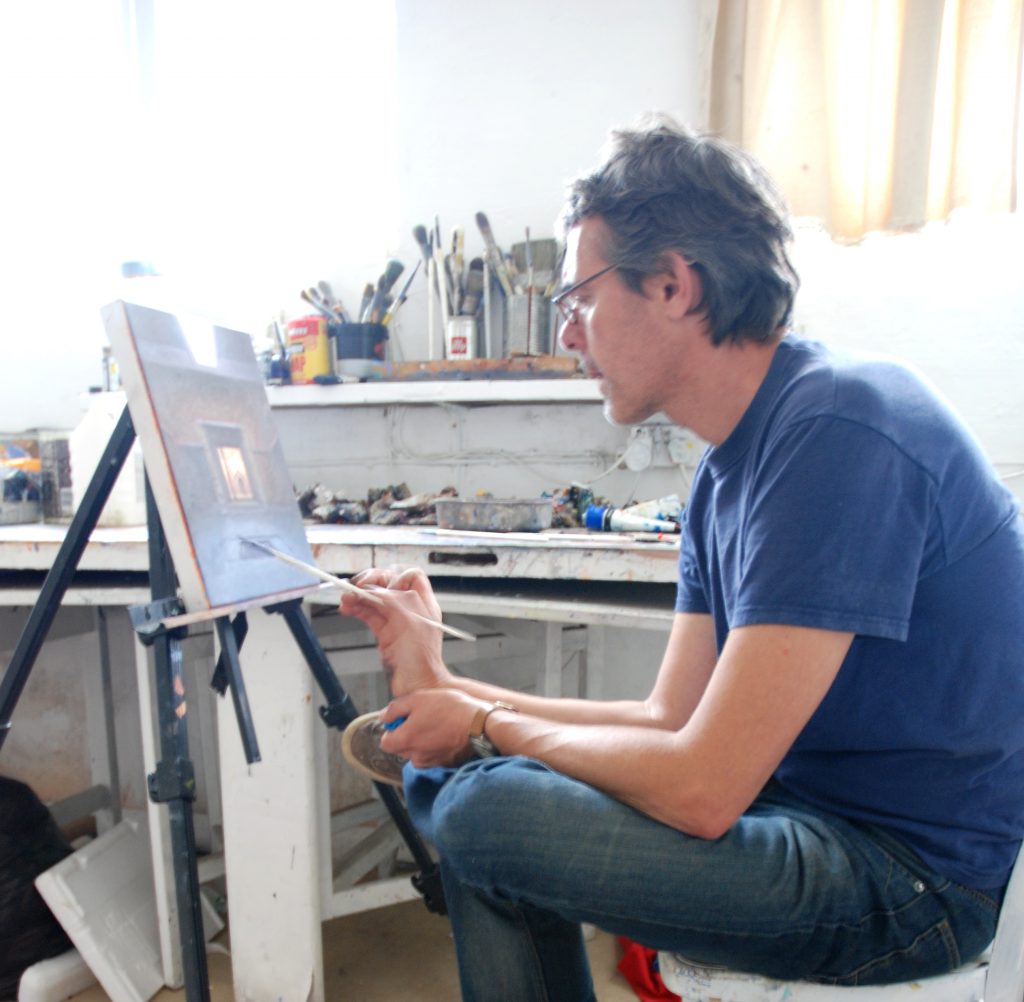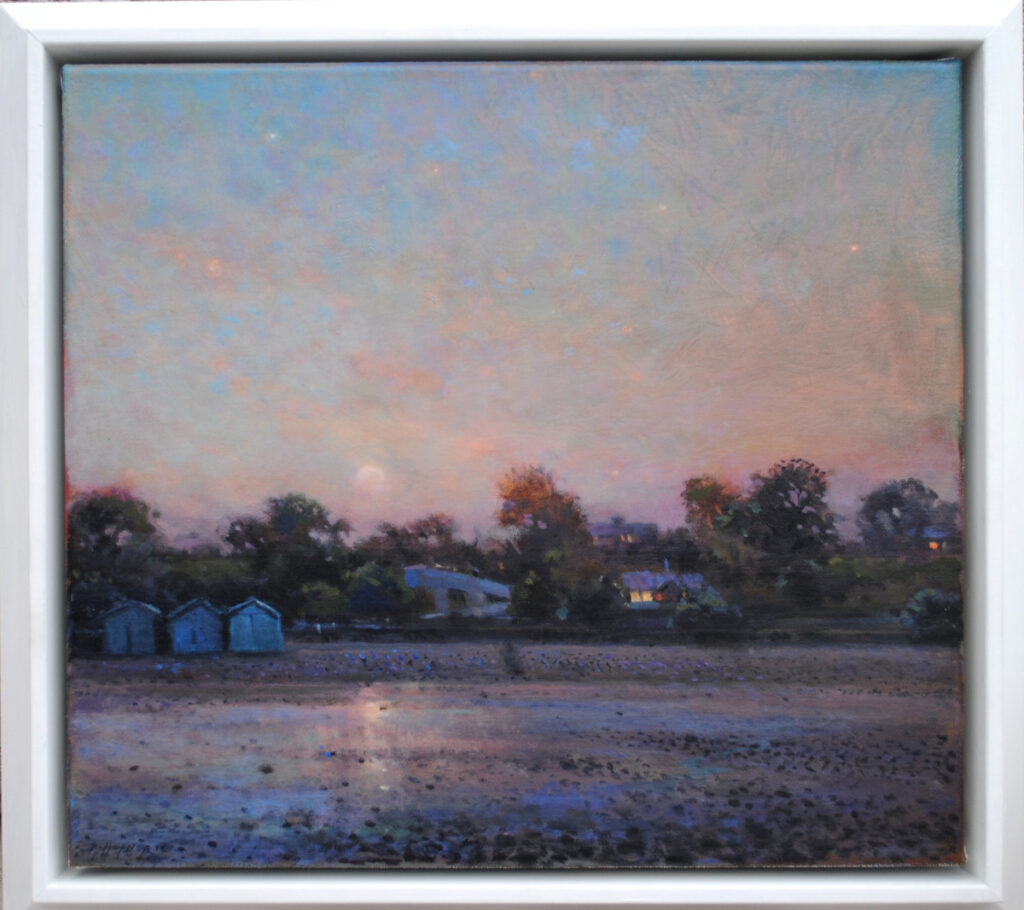 'The Street', a natural strip of shingle on an exposed clay bank on Tankerton beach, which runs out to sea and is revealed only at low tide for a distance of about half a mile. It is the last remnant of the Swale river valley that got lost to sea erosion over millennia and now provides a temporary, natural promenade. You can still visit it, or read about it at: http://The-Ley-Lines-and-Lost-Past-Of-North-Kent.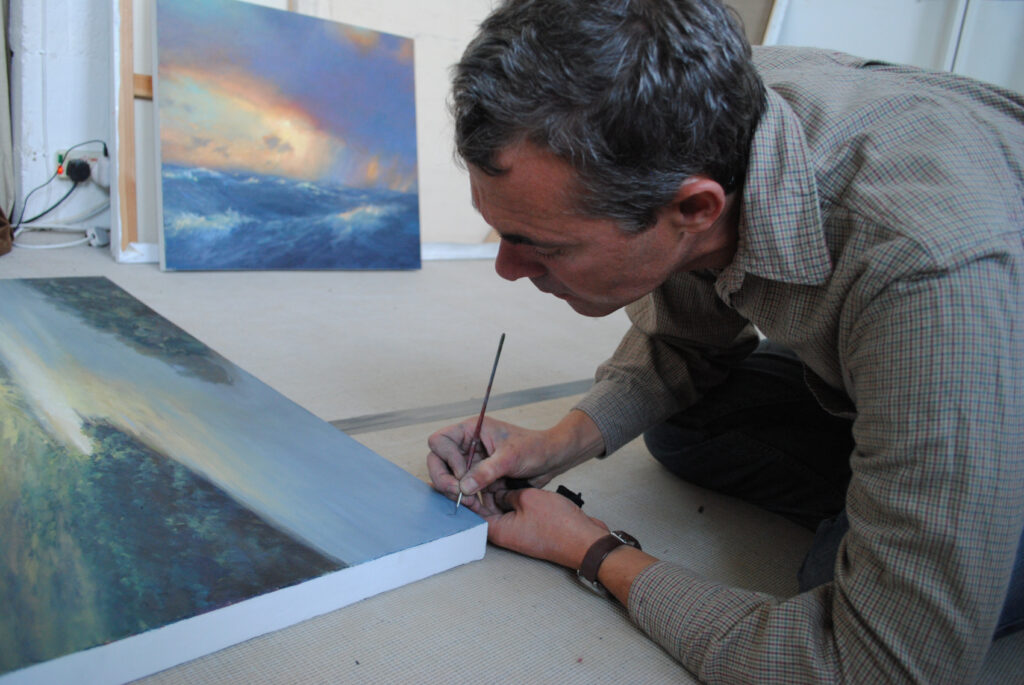 Ever since the opening of the Turner Contemporary Art Gallery in 2011, Ric's hometown Margate has also grown to be quite an artistic hub for Kent. With The Old Town growing to be increasingly trendy and a rise of down-from-Londoners moving to the area, as well as Tracy Emin opening her studio there, it's no wonder the area has grown so chic in recent years. Ric is hoping to soon showcase his prints and greeting cards of Margate Harbour at the Turner Contemporary gift shop and tourist information office.