Prices for original artwork range from £ 300 – £ 3000. For smaller Gouache (water colours) paintings, as well as various framed and mounted prints visit the shop page.
Ric's next exhibition is from 14th/15th, 21st/22nd, 28th/29th October 2023 as part of the East Kent Artist's Open Studios. On show will be all the artwork listed below, as well as gorgeous prints and greeting cards.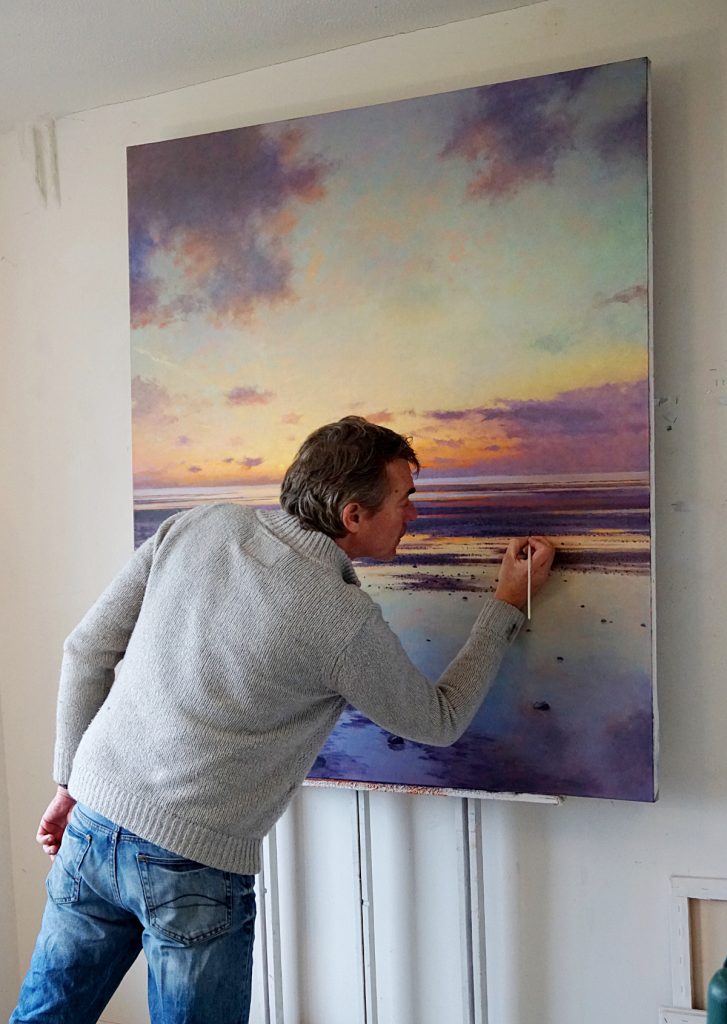 sold
Please get in touch directly for any of these original artworks, but kindly note that all international orders of original oil paintings should always include insurance. Postal costs will vary according to size & weight, as all paintings are sent in bespoke wooden crates for protection. For insurance quotes and p&p contact me at: enquiries@richorner.com, or tel.: 07835294317.
Mirrored Space, 78 x 37cm, oil on canvas – available
Light Path 1, 30 x 30cm, oil on canvas – available
Large! – measurements to come, oil on canvas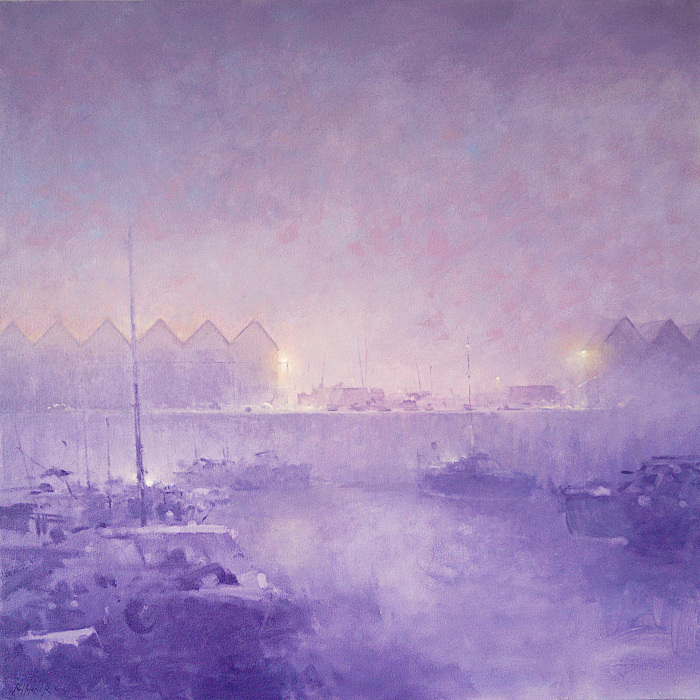 Whitstable Harbour (misty evening 2021), oil on box canvas, 78.5 x 78.5cm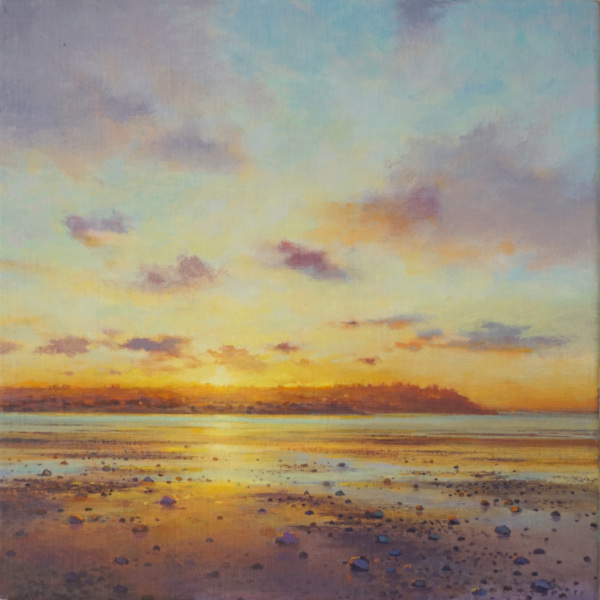 Light path 2, 30 x 30cm, oil on canvas – available
Our star, 35.5 x 25.5cm, oil on canvas – available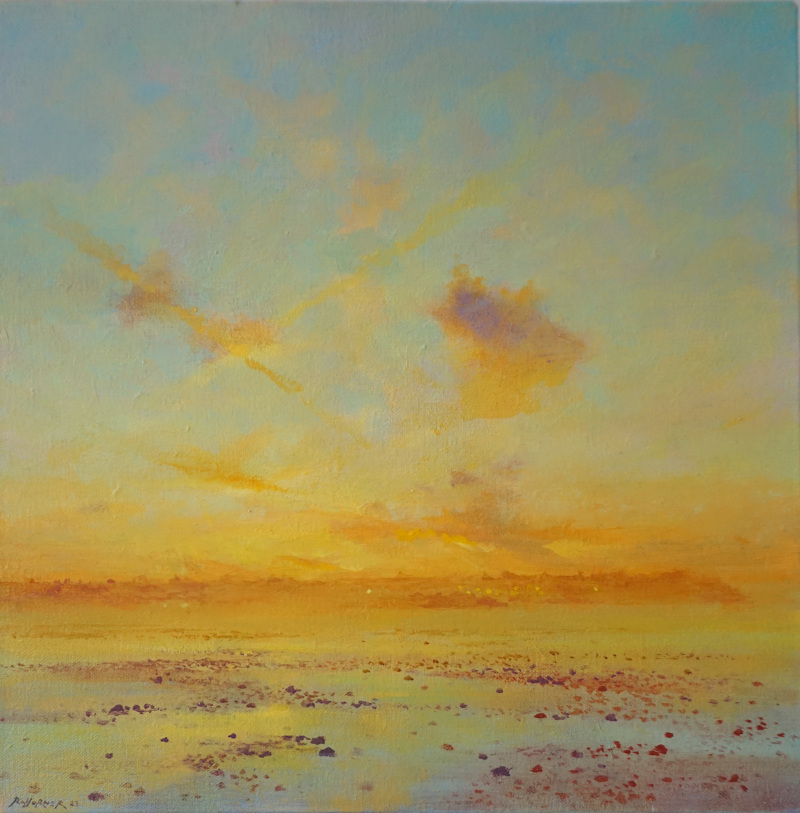 Dusk diminished, 28 x 28cm, oil on box canvas – available
Sunrise, 30.5 x 30.5cm, oil on canvas – available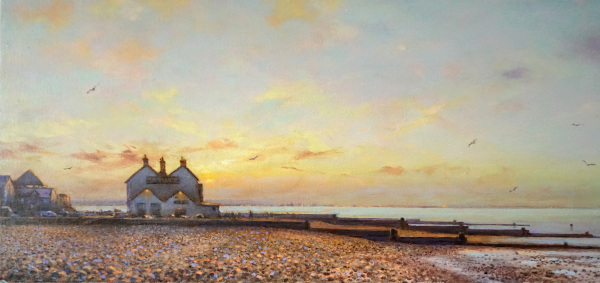 The Old Neptune, oil on canvas – available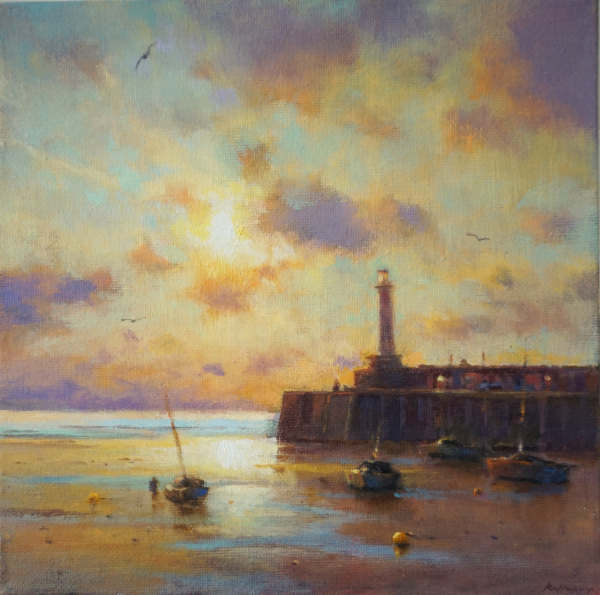 Margate Harbour, 20 x 20cm, oil on canvas – available – cards available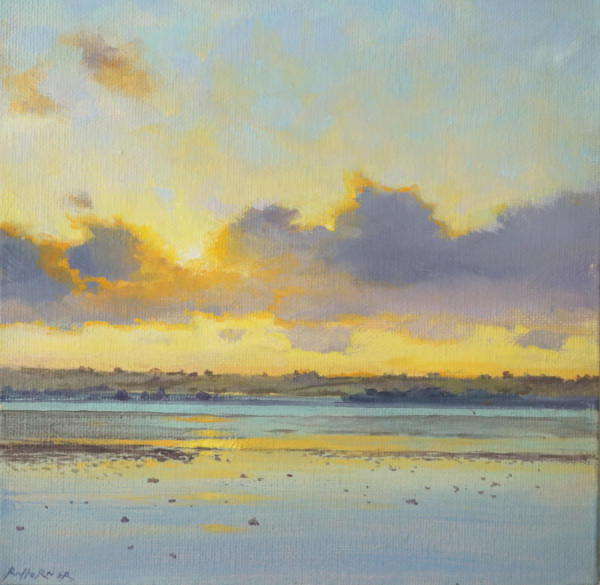 Cloud Race, 20 c 20cm, oil on canvas – available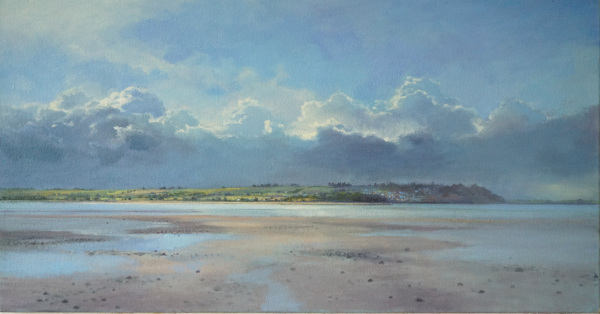 SOLD – Storm Clouds, 56.5 x 30cm, oil on canvas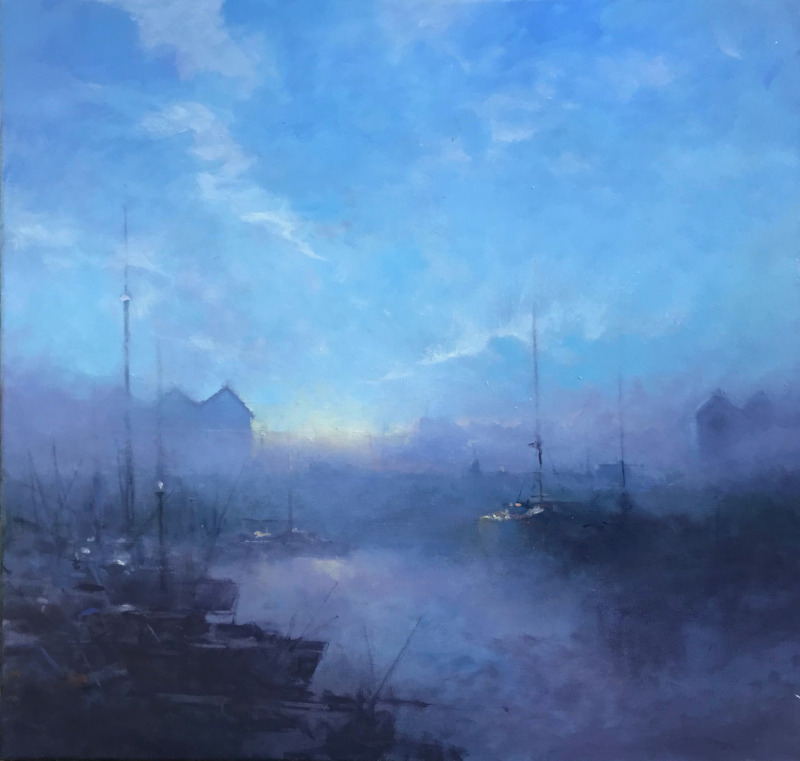 Light Effect Whitstable Harbour (Fog), 50 x 50cm, oil on canvas – available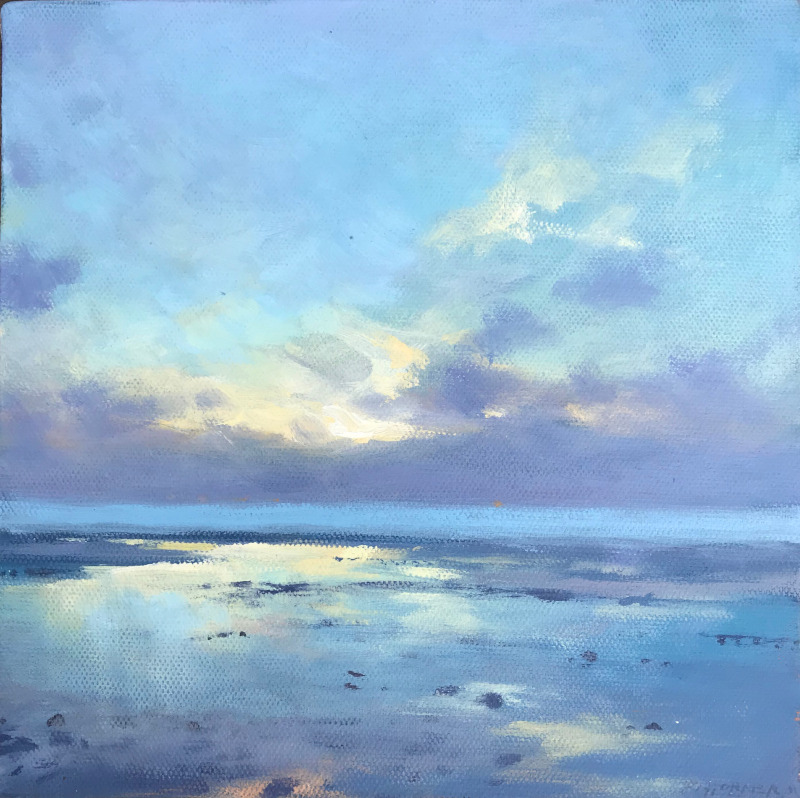 Rain Gap, West Beach, 20x 20cm, oil on canvas – available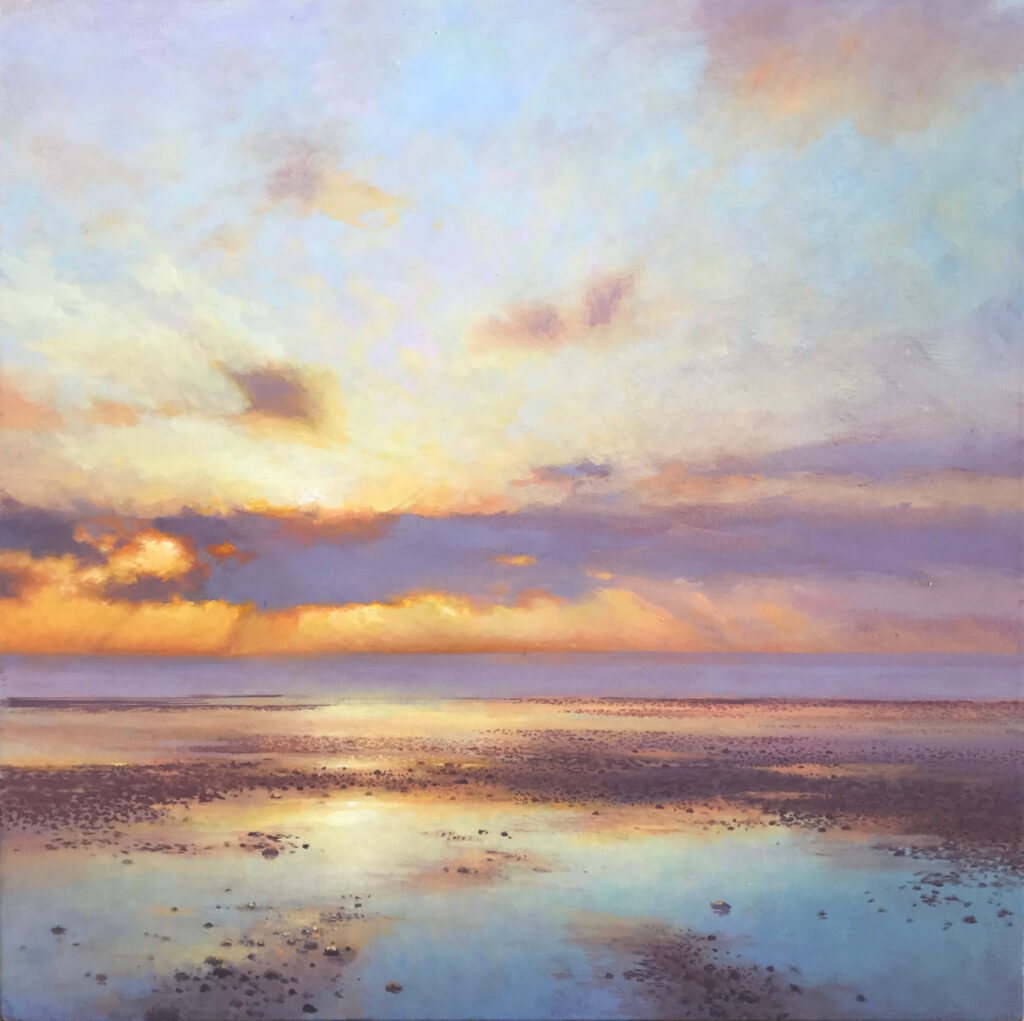 Light obscured (West beach), 50 x 50cm, oil on canvas – available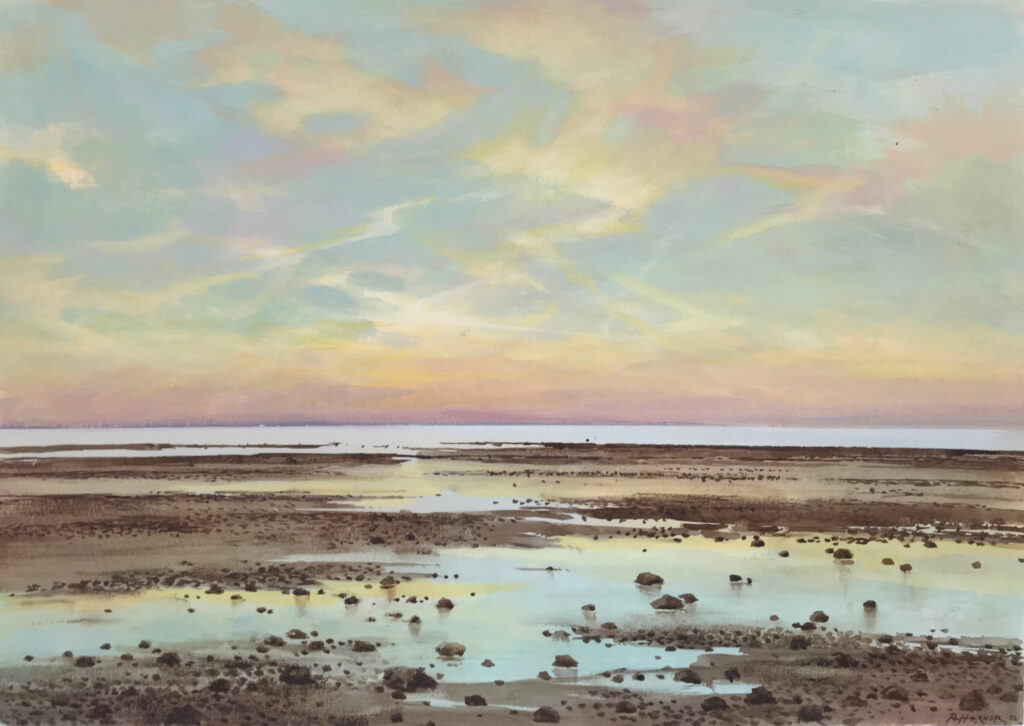 West Beach (study), 30 x 42 cm, mounted Gouache on acid-free water colour paper, Find all other Gouache paintings on the shop page,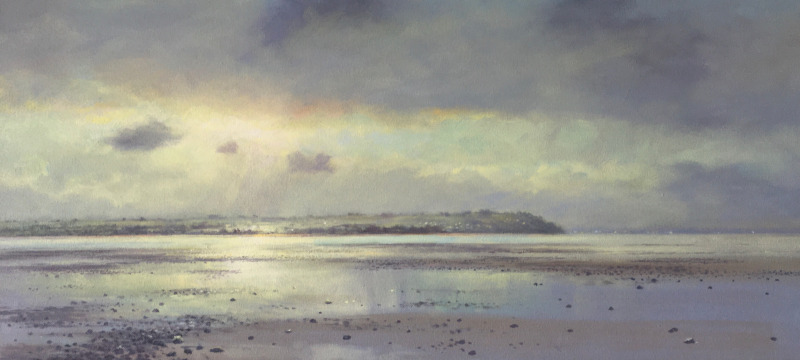 Sunlight through rain, 61.5 x 28cm, oil on canvas – available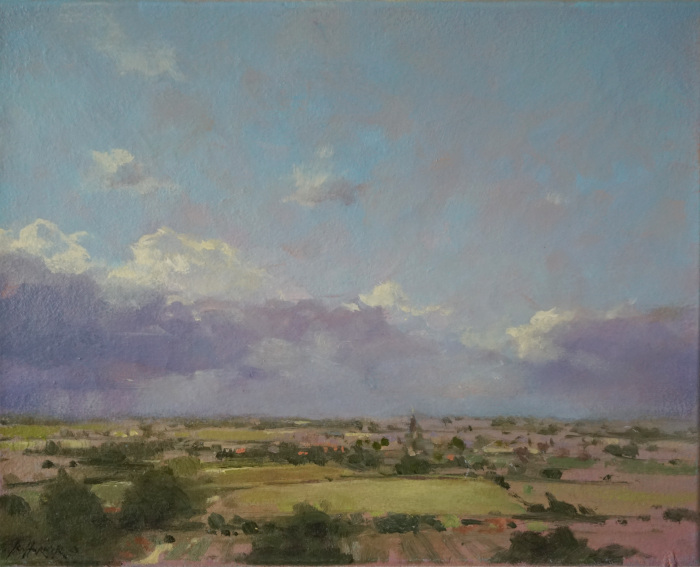 Kent Landscape, 30 x 24cm, oil on canvas – available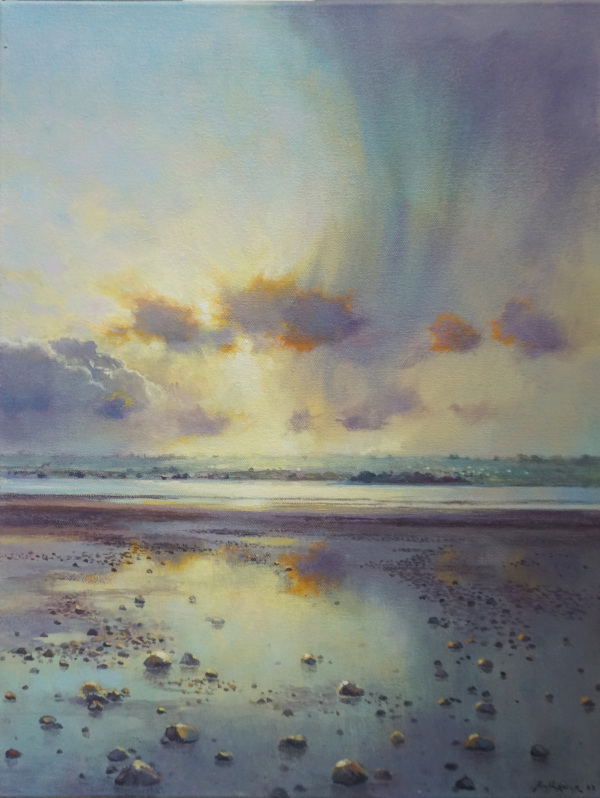 Ebb and Flow, 30 x 40cm, oil on canvas – available – cards available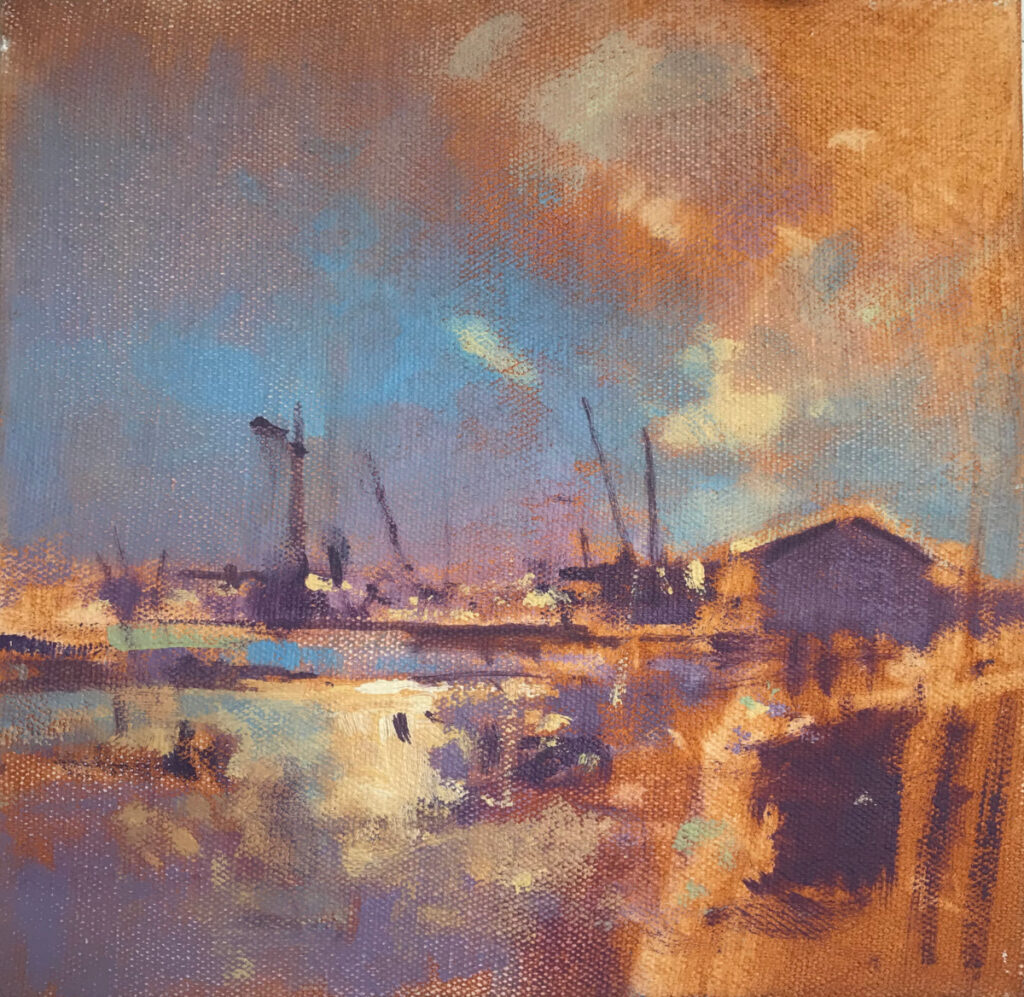 Kent coast, 20 x 20cm, oil on canvas – available, prints and greeting cards available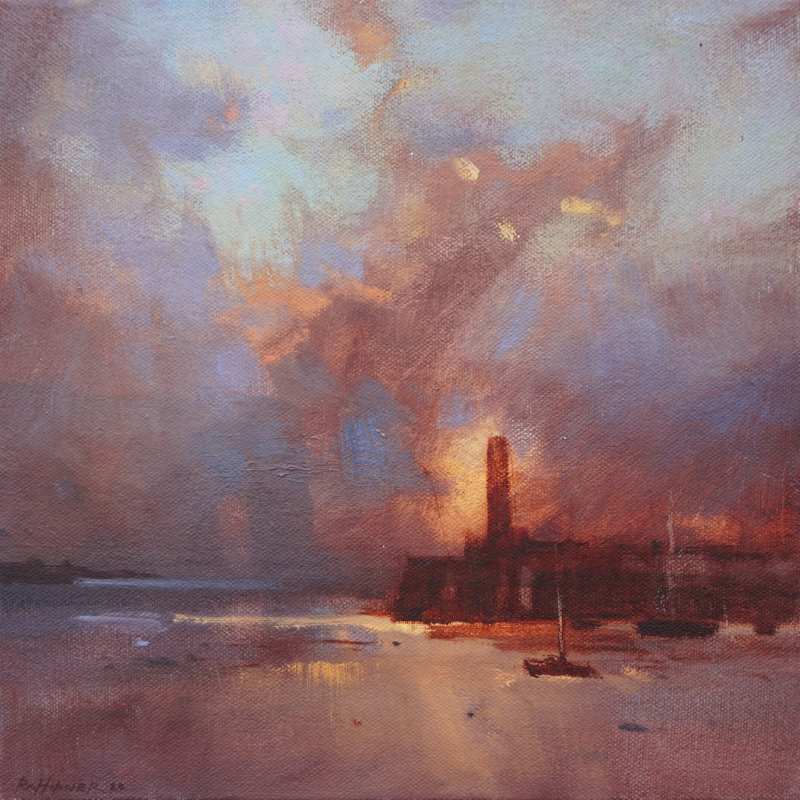 Margate Harbour Evening Light, 22 x 22cm, oil on canvas – available – greeting cards available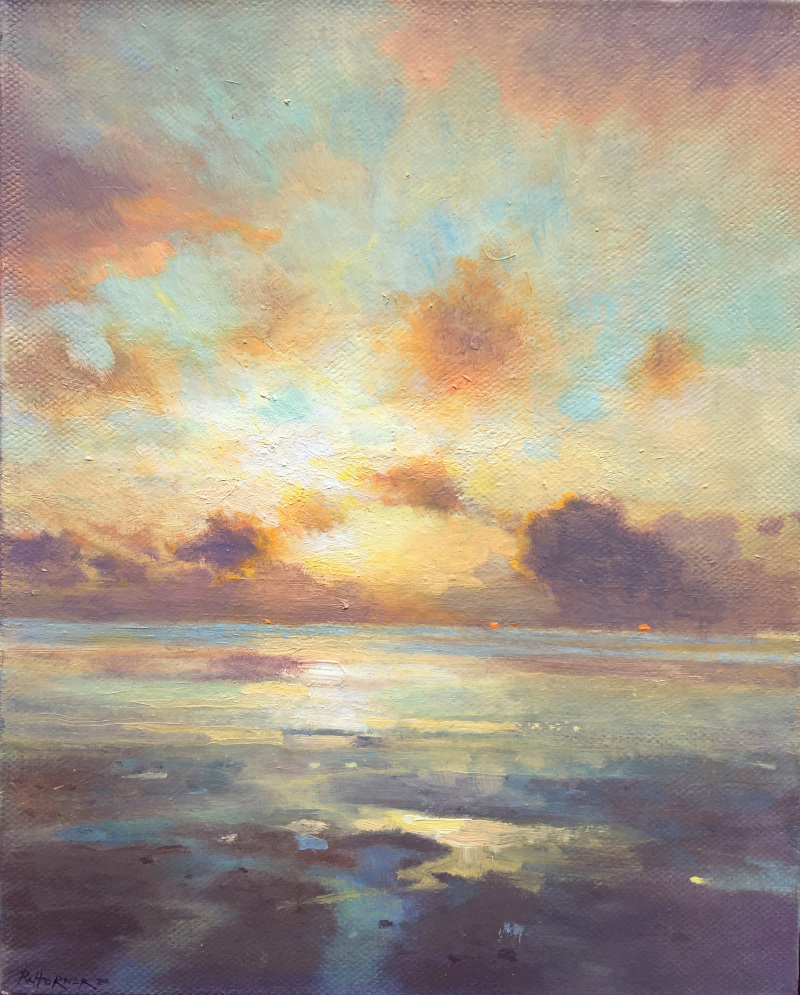 Spring Tide, 21 x 26cm, oil on canvas – available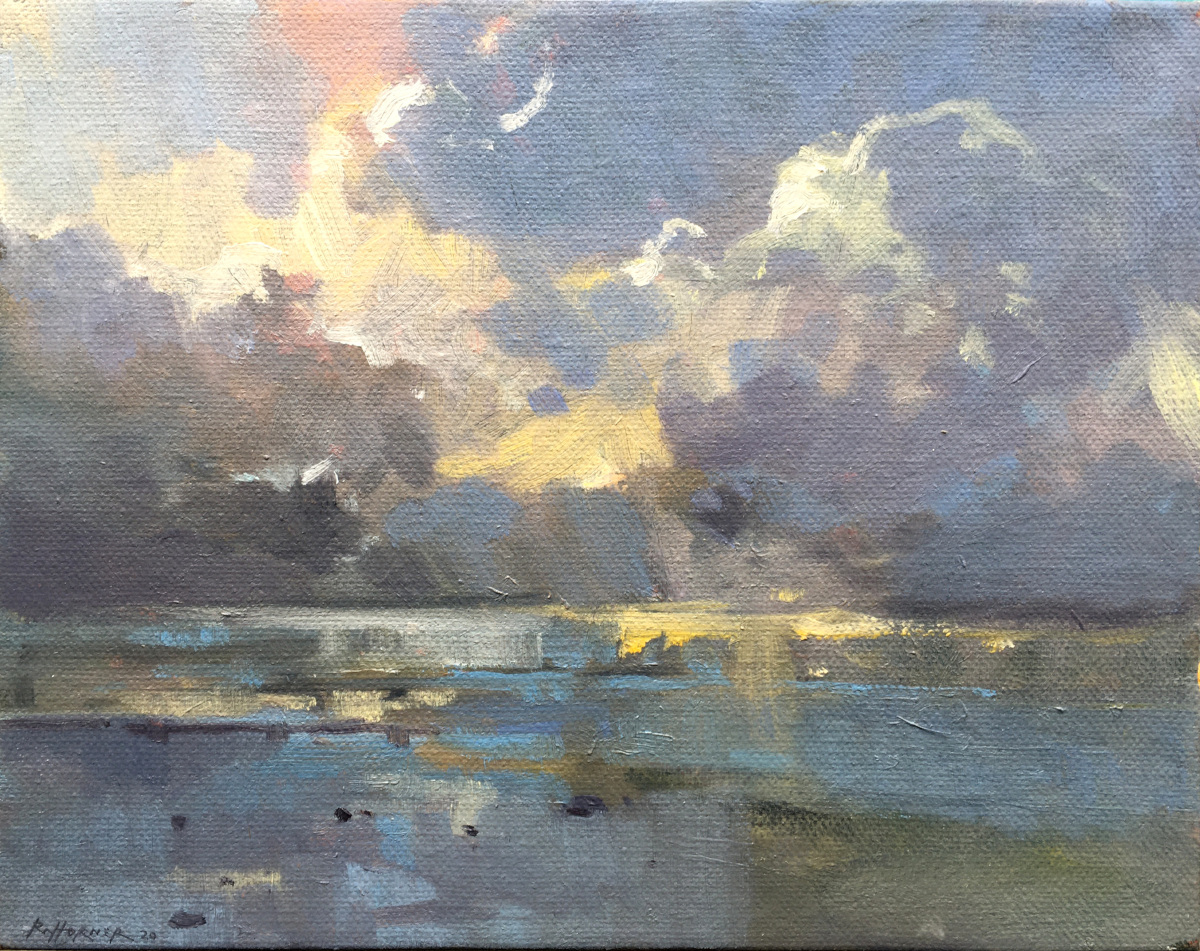 Weather Study, 26 x 20cm, oil on canvas – available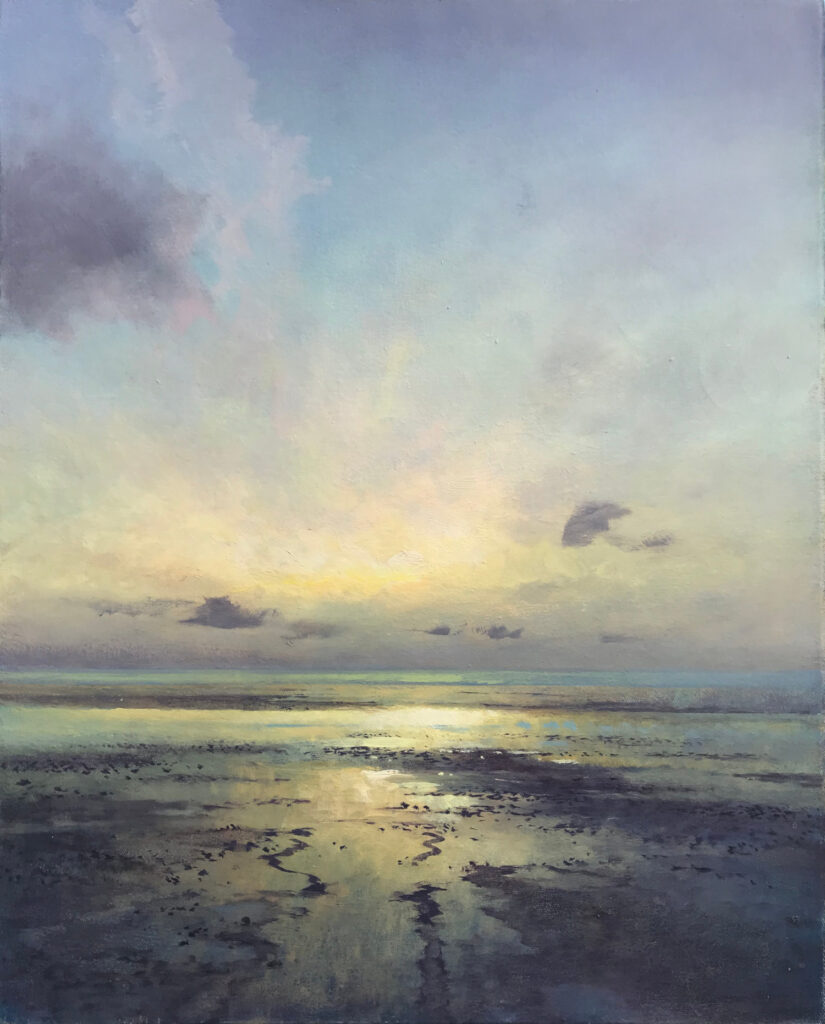 West Beach Whitstable (3), 50 x 40cm, oil on canvas – available
Shower Remnant, 22 x 22cm, oil on canvas – available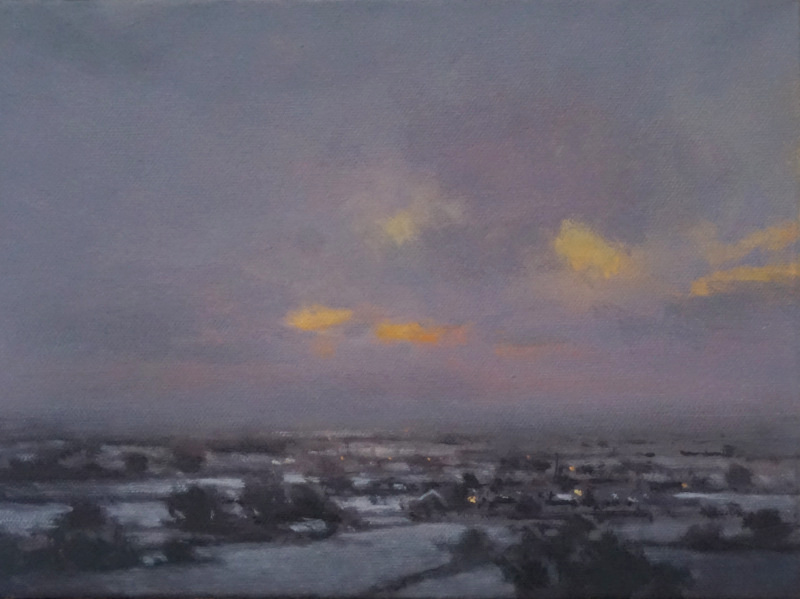 Kent first Snow, last light. 23 x 30.5cm, oil on canvas – available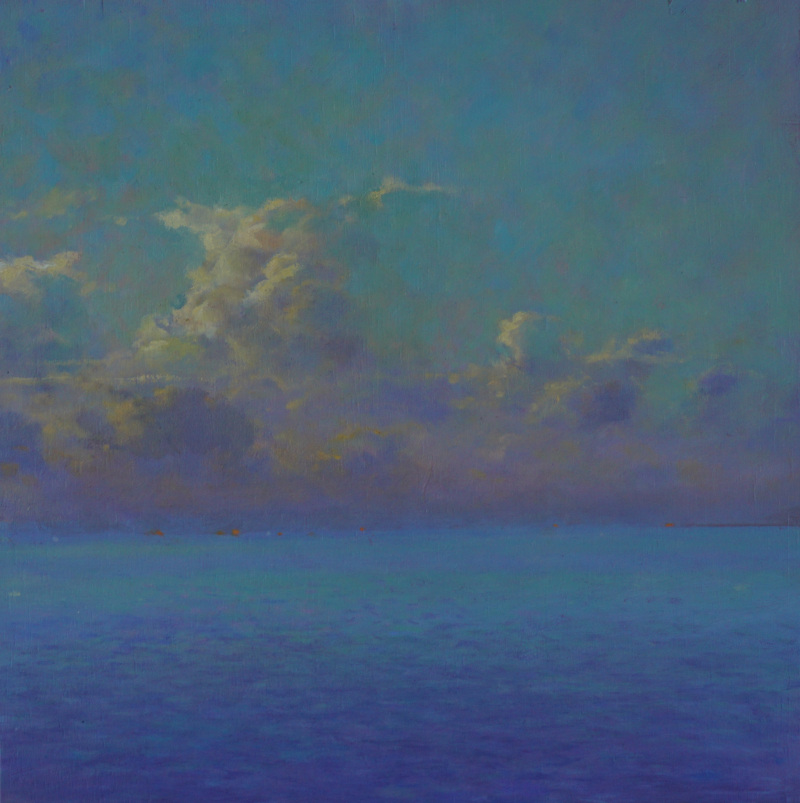 Thunderhead/ Cloud study, 28 x 28cm, oil on wood panel – available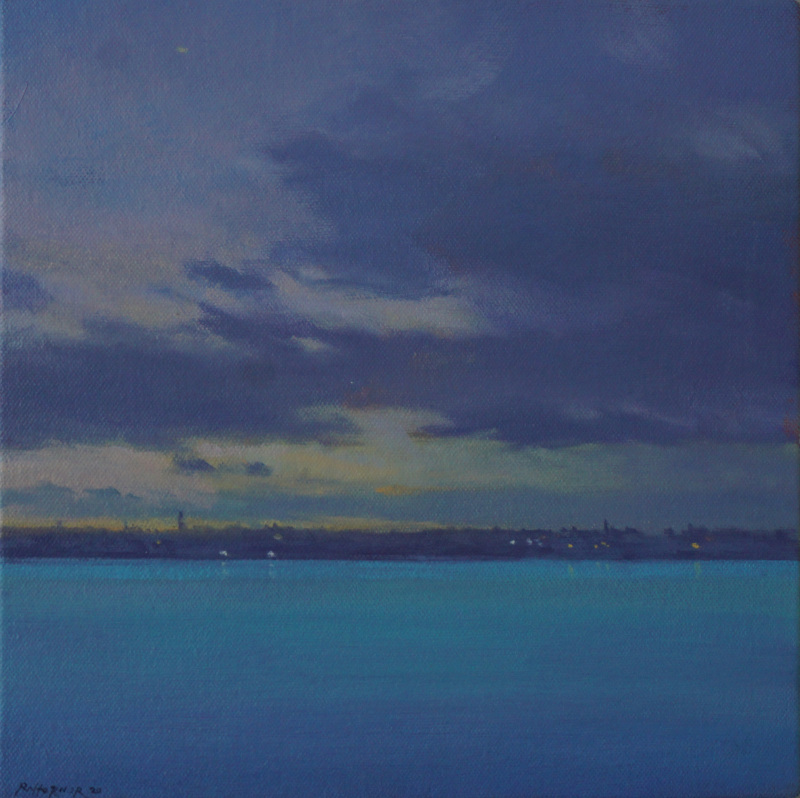 The view across the Oaze, 22 x 22cm, oil on canvas – available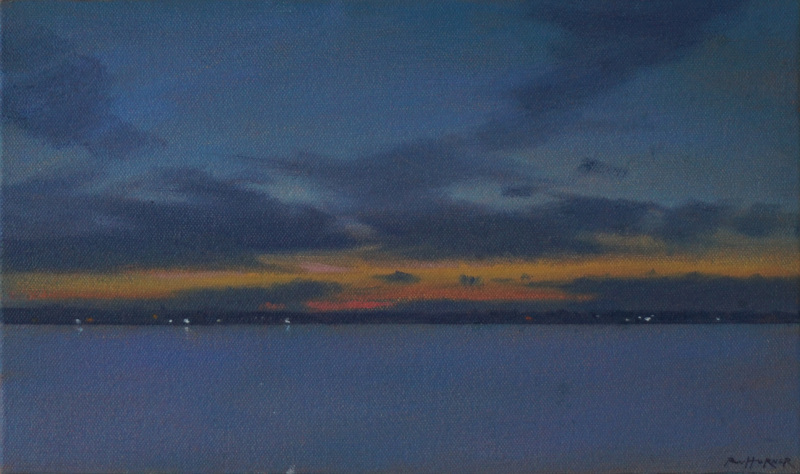 Long after Sunset (June), 28.5 x 17cm, oil on canvas – available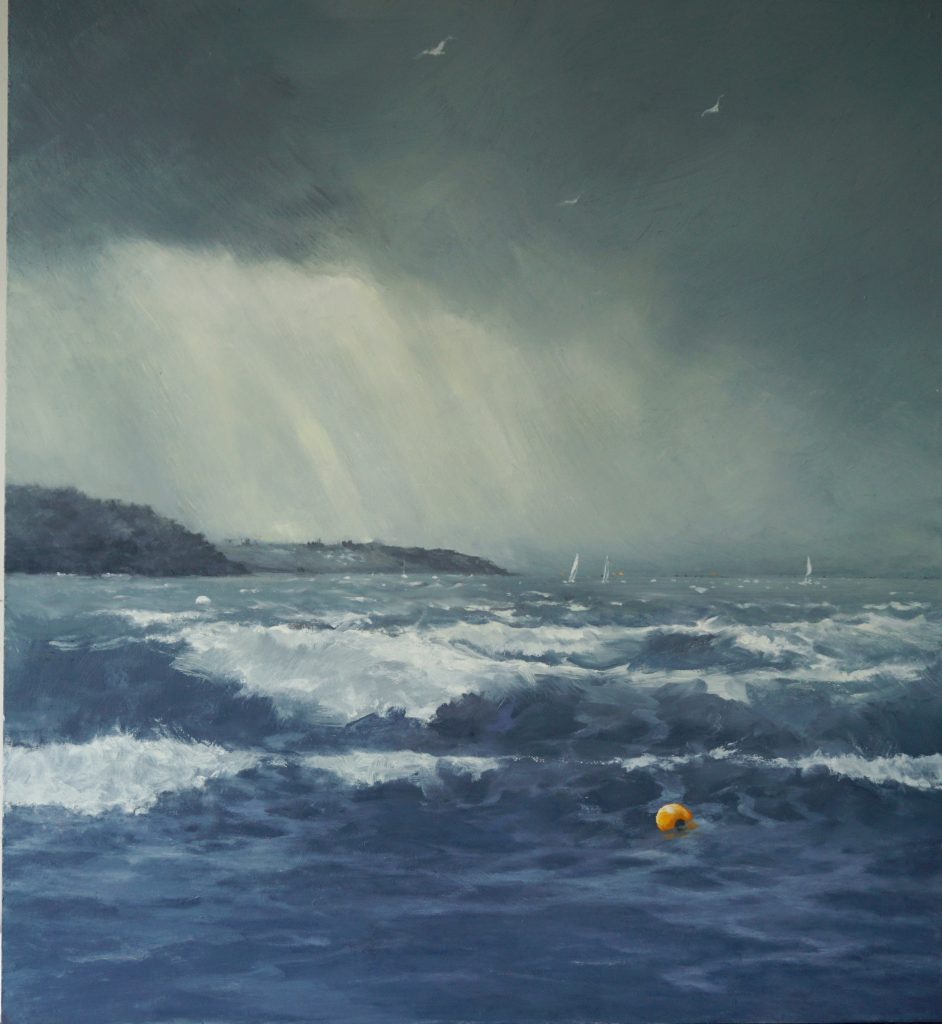 Lost Buoy, 61 67cm, oil on wood panel – available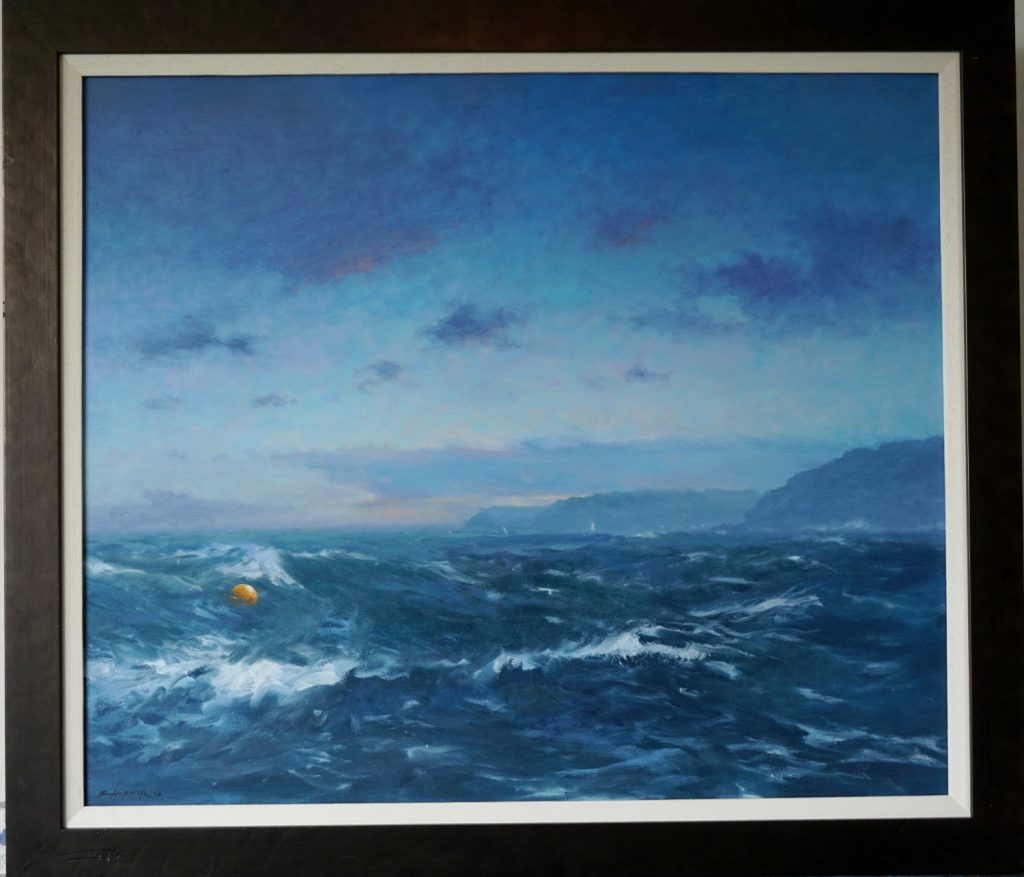 First Light, 71 x 81cm, original painting, oil on wood panel (framed) – available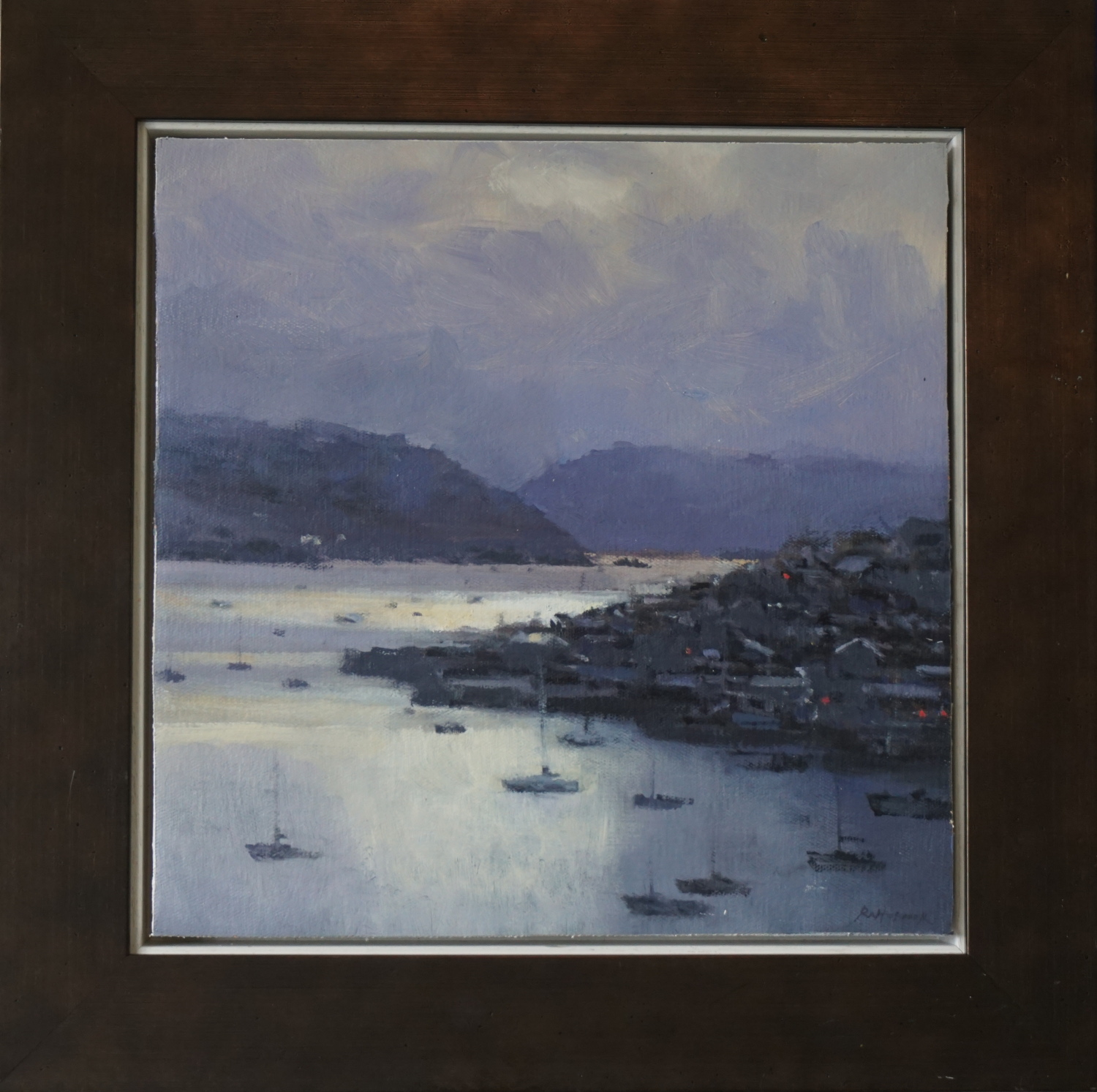 Salcombe Harbour, 26 x 26cm, oil on canvas – available
Dartmoor, 38 x 38cm, oil on wood panel – available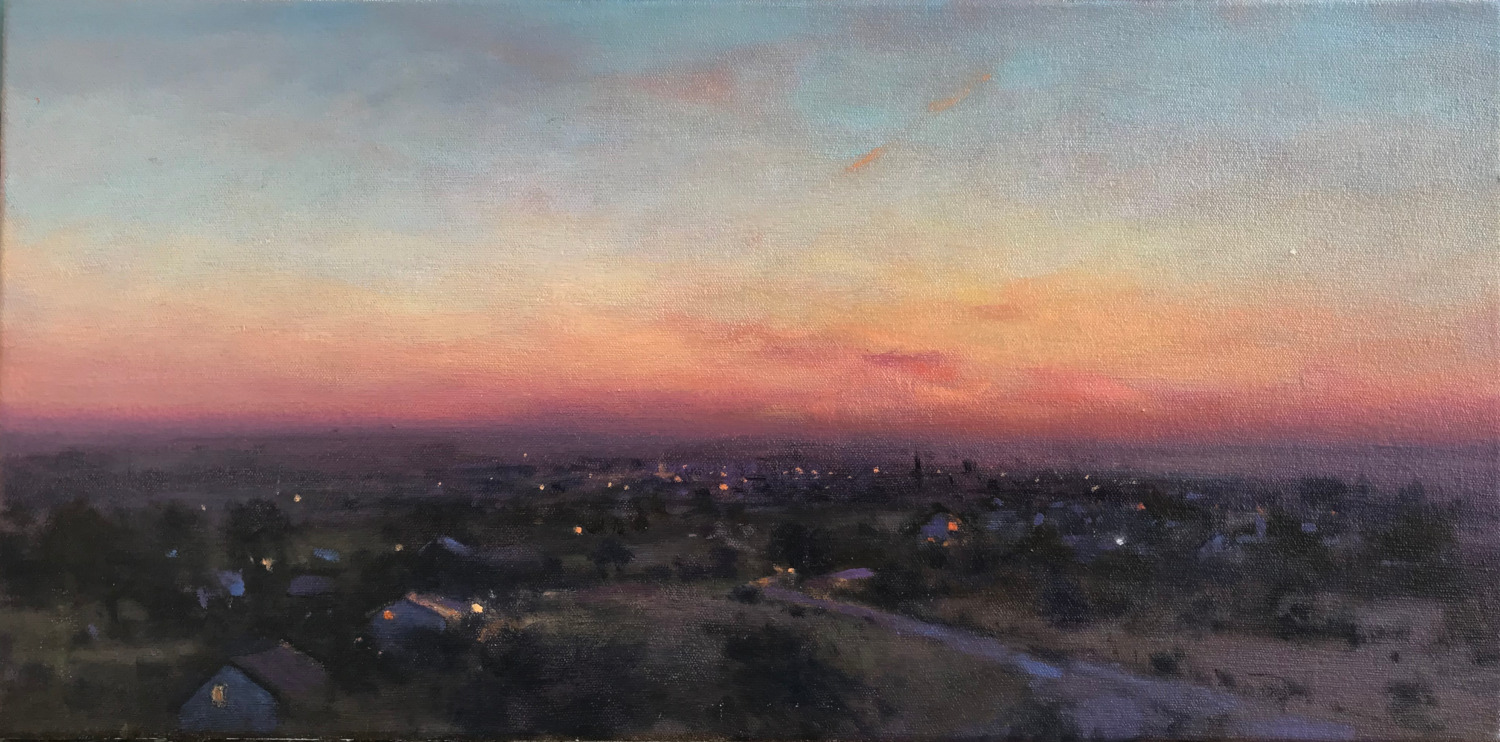 Summer's evening Kent, 60 x 30cm, oil on canvas – available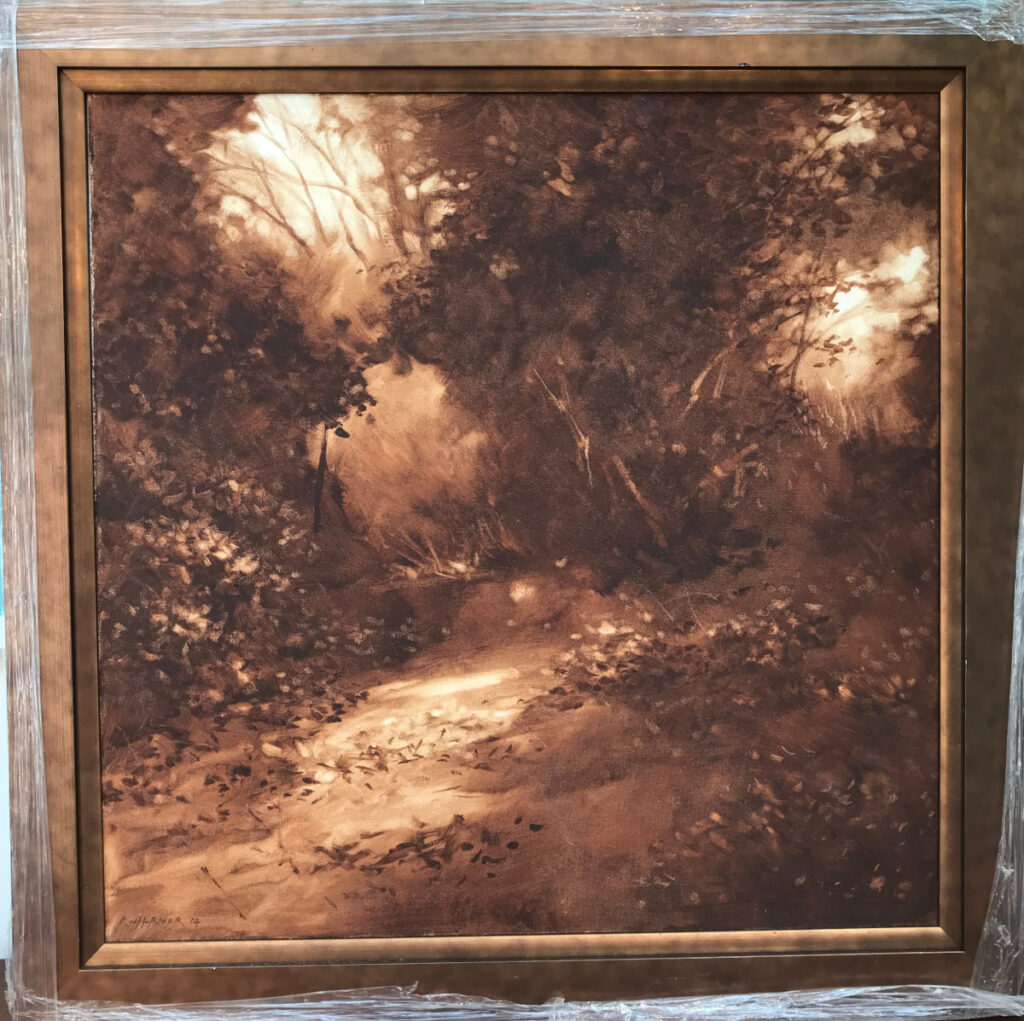 Sunlit Clearing, 71 x 71cm, oil on canvas – available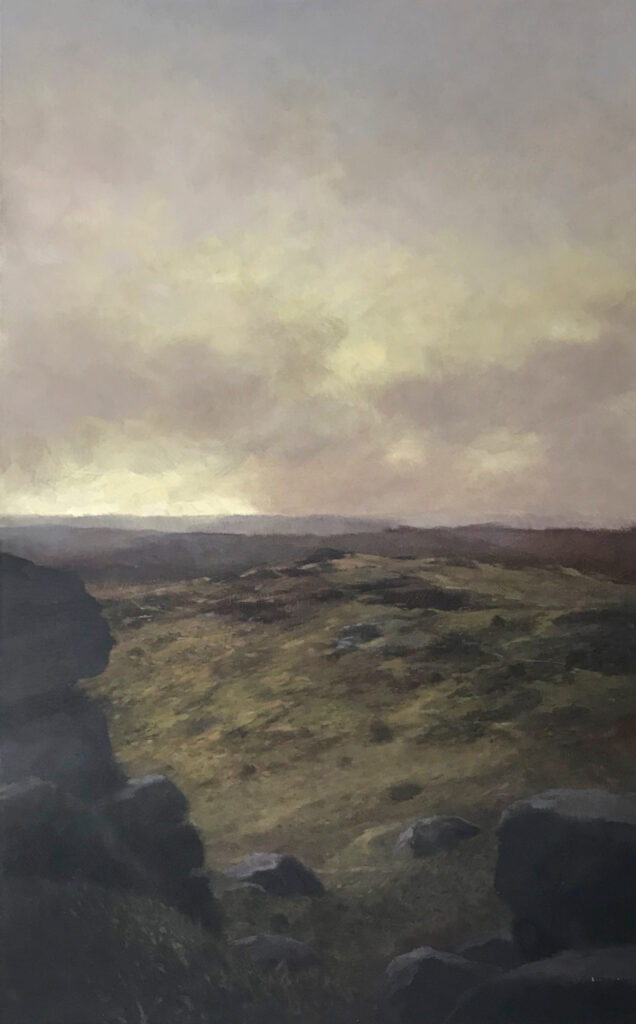 Dartmoor Dawn, 63 x 40cm, oil on canvas – available