Ric has produced a wide range of greeting cards of Whitstable seascapes recently that were selected from various paintings from his back catalogue of images. They will be available via local galleries, shops and exhibitions, or directly from the artist's studio.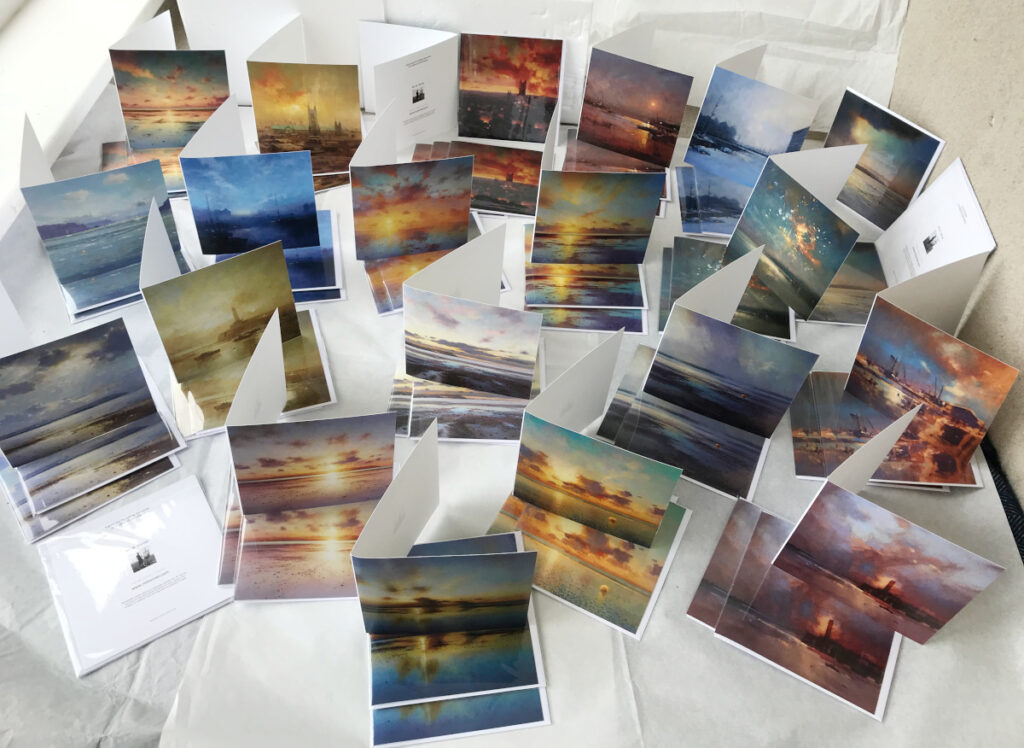 Whitstable is a quintessentially English seaside town in the Canterbury district, on the north coast of Kent adjoining the convergence of the Swale Estuary and the Greater Thames Estuary in south-eastern England, five miles north of Canterbury and two miles west of Herne Bay.
It has been attracting visitors for centuries with its charm, beautiful scenery and cosy atmosphere. The coast is lined with multi-coloured beach huts and the smell of the salty sea breeze and the feel of the summer warmth is tangible. It has long been famous for its oysters, which still play a central role in it's commerce and culture.