Established land and seascape painter Ric W. Horner focuses in his work on the elemental qualities of light, the energy of weather and the drama of the sea. He creates highly atmospheric paintings that often feature coastal and harbour scenes in Kentish places such as Whitstable, Seasalter, Margate, Ramsgate and the views towards Faversham and the Isle of Sheppey.
He has an extensive range of framed and unframed prints in his studio and is currently creating a new range of over 30 Kentish harbour and coastal-themed greeting cards. For all original oil on canvas paintings go to: Available Paintings –November 2023, or view his existing card range at Cards | Ric W. Horner
You can visit Ric in studio by appointment only. To arrange a visit call 07835294317, or email enquiries@richorner.com.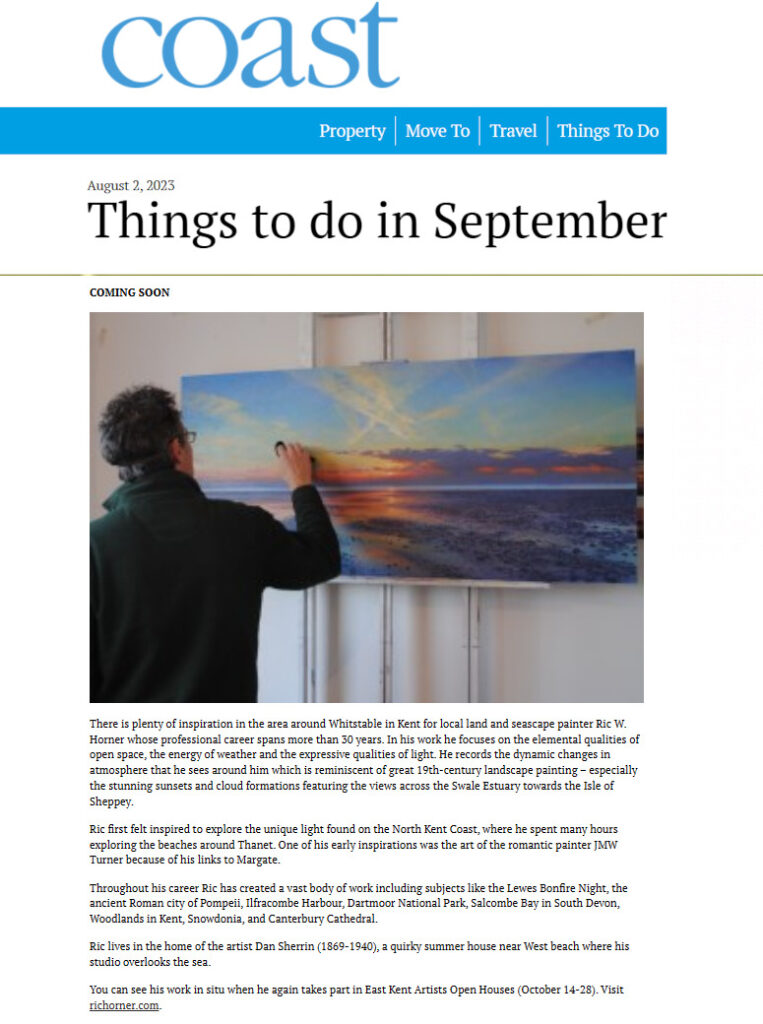 ____________________________
Related Images: